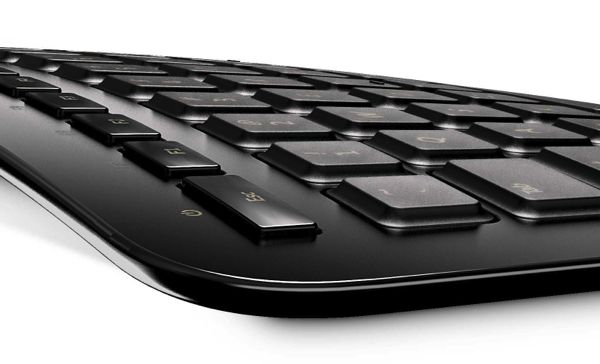 Looking for more ways to control your Windows PC with your keyboard? Read on for 15 reader-submitted shortcuts that'll let you rearrange your windows, rename files, switch programs, and more.
Related: 10 Windows keyboard shortcuts you need to know
1. Windows key + TAB

Essentially the same as ALT + TAB, a keyboard combo that lets you cycle through all your running applications, but with an eye-popping difference: your open apps will appear in a nifty 3-D carousel instead of a basic pop-up window. (Note: this keyboard shortcut only works on Windows 7 systems.)
Submitted by: Joseph J.
2. CONTROL + SHIFT + ESC

In Windows 7, jumps you straight to the Task Manager, an essential Windows tool that lets you force a frozen application to quit.
Submitted by: David S.
3. Windows key + arrow key

Snaps the active window to the top, left, and right sides of the desktop, depending on which arrow button you press. Tap Windows key + down arrow to return the window to its original spot, or tap the keys again to minimize the window.
Submitted by: Hellbartonio
4. F2

Lets you rename the selected file or folder.
Submitted by: Koustav S.
5 – 10. CONTROL + C, V, X, Z, and Y

The basic text-editing commands, including…
CONTROL + A: selects all text in a document or form
CONTROL + C: copies the selected text to the Windows clipboard
CONTROL + X: cuts the selected text and saves it to the clipboard
CONTROL + V: pastes your copied text
CONTROL + Z: undo your last action
CONTROL + Y: redo the last action you "undid"
Submitted by: Scott W. and Debbie M.
11. ALT + left or right arrow key

In Internet Explorer or Firefox, sends you back to the previous web page (left arrow) or forward (right arrow).
Submitted by: Debbie M.
12. CONTROL + F

For web browsers and many other applications, lets you search the open web page or document.
Submitted by: Debbie M.
13. CONTROL + W

Closes the active window, or quits an active program entirely if it only has one window open (similar to the ALT + F4 keyboard combo).
Submitted by: Bravo R.
14. ALT + space bar

Opens a system menu in the top-left corner of the active window. From this menu, you can select Move (to move the window around the screen using just the arrow keys), Size (to resize the window with the arrow keys), Minimize, Maximize, or Close.
Submitted by: Wallace
15. CONTROL + T and SHIFT + CONTROL + T

In a web browser, tap CONTROL + T to open a new browser tab, or SHIFT + CONTROL + T to re-open the last browser tab you closed.
Submitted by: Anon.
Bonus tip

Are you using Apple's Bootcamp utility to run Windows on a Mac? If so, here's a tip: the Command key on a Mac keyboard doubles as the Windows key.
What's your favorite Windows shortcut? Let us know in the comments below!
(Image credit: Microsoft)