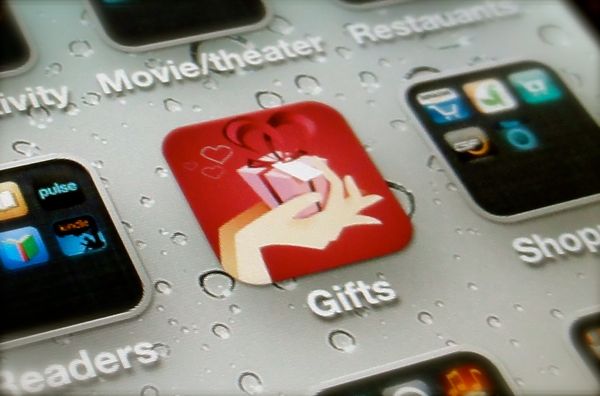 Is your favorite smartphone addict about to hit the books again? Here's a quick and easy way to send her back to school with a smile: give her an app.
You can gift apps to a lucky iPhone or iPad user directly—and instantly—through iTunes. All it takes is a few clicks.
Unfortunately, you still can't gift apps through the Google Play app store. Never fear, though—where there's a will, there's a way.
For iOS (iPhone, iPad, or iPod Touch) apps:
Open iTunes, go to the iTunes Store (click the link in the left-hand column), and click the App Store tab.
So, have you zeroed in on the app you'd like to gift? Go to its main product page, find the "Buy App" button, then click the little "down" arrow right next to it.
Select the "Gift this app" option, enter the name and email address of your lucky recipient, and type in a holiday message. You can then send your gift via email or print it out and put it in a card; just select the delivery method you want at the top of the screen.
So, did your gift turn out to be a dud? If so, request a refund by clicking on your Apple ID in the top-right corner of iTunes; then, click the "See All" link next to "Purchase History," select the invoice that shows your gift, and click the "Report a Problem" button.
Want to send an iTunes gift card instead? No problem; you can buy them online, and they're also widely available in retail stores, including your local Apple Store.
For Android phones:
No, you can't gift an app through the Google Play app store, but you can give a (just announced) Google Play gift card to a special someone. Available in denominations of $10, $25, and $50, Google Play gift cards will soon be on sale at GameStop, Radio Shack, and Target retail stores, and they can be used to gift apps, music, and books sold on the Google Play online marketplace.
Need a little instant gratification? Amazon has its own Android store stocked with thousands of popular apps, which can be redeemed with a digital Amazon gift card.
Want to give an app to an international Android user? For now, the Amazon App Store is only open to U.S. customers (although that's slated to change soon), but there's an alternative: Mobiroo, a gift card company with its own Android store. Mobiroo gift cards are on sale in Canada, Europe, Mexico, Australia, and New Zealand. 
Looking for more smartphone tips? Click here for Android, or here for iPhone.
Note: This updated and revised article was first published in November 2011.