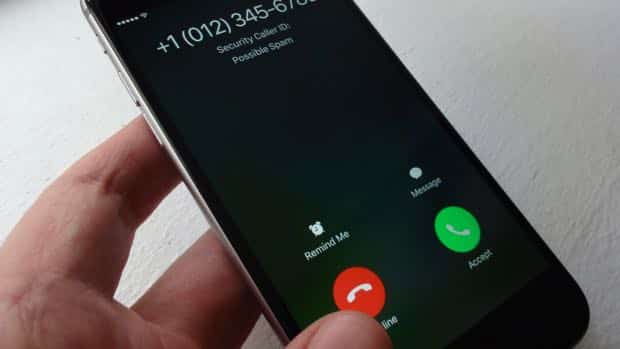 Lately, I've been noticing a surge in suspicious calls to my iPhone from Florida, and the callers always say the same thing: they claim that I have an unpaid debt that needs to be paid, and could they verify my social security number, please?
Yep, that's a scam call, alright, and maybe it's just me, but there seem to be more and more of them these days.
The best way to deal with scammers (like phony debt collectors) and spam callers (like telemarketers and robocalls) is to simply hang up—or better yet, don't answer at all.
But while it's easy to block the number of a specific spam caller on your iPhone, doing so won't stem the tide of scammers and spammers; after all, they'll just call you from a different number next time.
Luckily, there are a growing number of iOS apps (here's a good list) that can screen incoming calls, matching the number of a caller against massive databases of known or suspected spammers and scammers.
Once you enable one of these call-blocking apps using the Phone settings for iOS, any incoming call from a suspicious number will be flagged right on your iPhone's screen, giving you the chance to send the caller directly to voicemail.
The first step is picking one or more iOS spam-call filtering apps to install—and yes, you can install more than one if you like, although you don't necessarily need to.
Some of the apps are completely free (like Mr. Number), others are free with paid "pro" features (like TrueCaller), and still others require a subscription, generally for a buck or two a month (like Nomorobo). I'd suggest starting with a free app like Mr. Number, and then (perhaps) upgrading to a paid app once you get your feet wet.
Once you've installed a call-blocking app (or apps), tap Settings, Phone, Call Blocking & Identification, then flip on the switches next to the call-blocking apps you want to enable.
Now, sit back and wait. With any luck, the next scammer or spammer who calls your iPhone will get tagged by your call-blocking apps, and you can duck the call by tapping the Decline button.
Bonus tip
Want to send incoming spam or scam calls to voicemail automatically? If so, look for that option in the settings menu of the call-blocking app you're using.