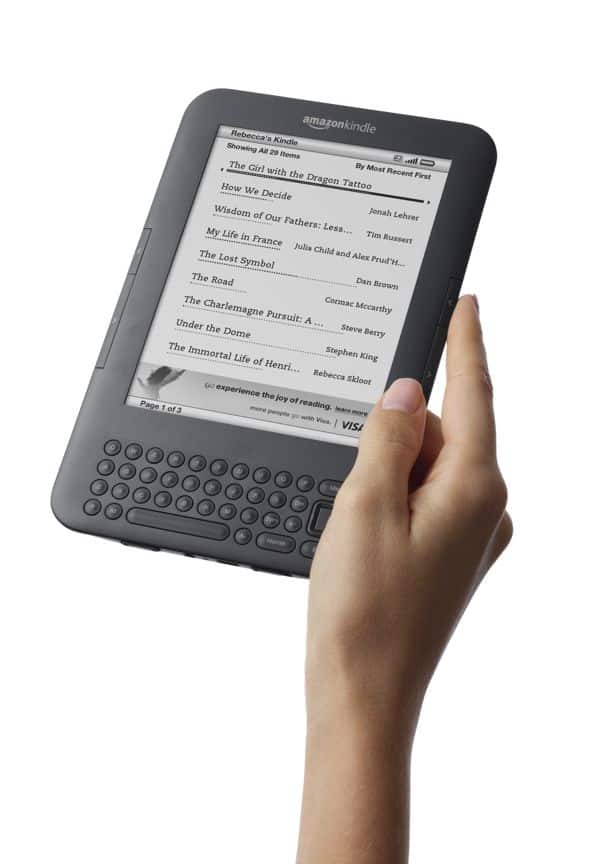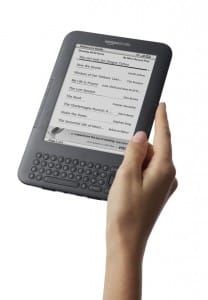 Just a few months ago, I was marvelling at how sales of Kindle books had managed to outpace those of paperback—all paperbacks, mind you, not only those available as Kindle editions—on Amazon. But while Kindle books had also been outselling hardbacks since last summer, they had yet to eclipse the sales of both paperbacks and hardbacks combined. Until now.
Amazon just announced that since April 1, it has been selling 105 Kindle books for every 100 print books, a count that (again) includes volumes that aren't available as Kindle editions. And consider this: the online retail giant now sells three times as many Kindle books as it did at the same time last year.
Remarkable, yes, although perhaps not a huge shock, given all the Kindles I've been seeing out in the world lately (and not to mention the Kindle apps available for iPhone, Android, and BlackBerry, and PC and Mac desktops). There's also the new Kindle with Special Offers, a version of the reader that serves up special offers (natch) and "sponsored" screensavers (so we're talking ads, essentially) in exchange for a discounted price—$114, versus $139 for the Wi-Fi-only Kindle.
So, are we witnessing the death of print? Of course not. Amazon still sells millions of print books a year, and many of us are still far more comfortable taking a paperback to the pool than a $100 gadget that's susceptible to splashes. That said, it's tough to beat the convenience of Kindle books, particularly when it comes to delivery (instant) and portability (no more lugging around hefty hardbacks). And if you haven't seen the Kindle's E-Ink display in action—particularly outside, under a bright sun—well, you're info for a treat.