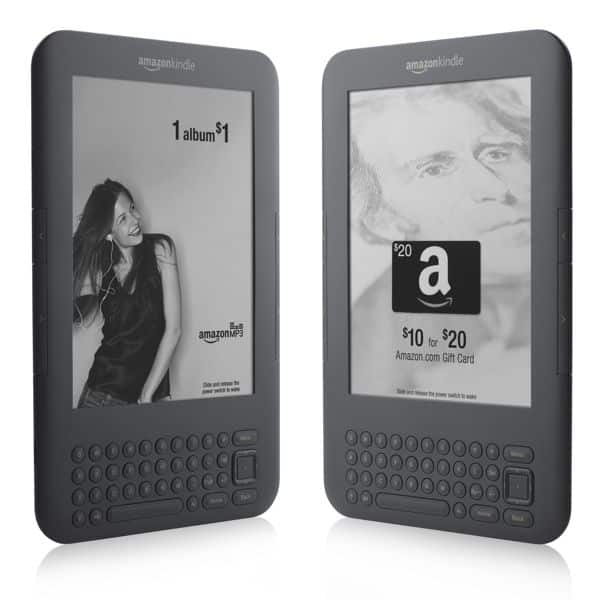 Barnes & Noble managed to make the Kindle look old hat Tuesday morning with its new, drool-worthy touchscreen Nook e-reader. By Tuesday night, however, Amazon had an answer: an ad-supported "with Special Offers" version of its 3G-enabled Kindle for $164, or $25 less than the standard Kindle 3G.
While the Kindle 3G "with Special Offers" (available now) still lacks a touch-sensitive display, it does (of course) boast 3G wireless connectivity—meaning you can download books anywhere there's a 3G connection. The new, $139 Nook, on the other hand, doesn't do 3G, leaving e-book lovers at the mercy of the nearest Wi-Fi hotspot.
So, here's the question: would you rather snag a smaller, nearly button-less but Wi-Fi-only Nook for $139, or cough up $25 more for a 3G-enabled but ad-spouting Kindle that's about 10 percent bigger than its new touchscreen competitor?
That depends on you, of course. If you do most of your book shopping from the comfort of your home Wi-Fi network, you'll probably be fine with a Wi-Fi-only e-reader like the touchscreen Nook or Amazon's cheaper Wi-Fi-only Kindles ($139, or $114 for the Wi-Fi-only "Special Offers" model). Globetrotters, on the other hand, might appreciate the flexibility of buying and downloading books wherever there's a decent 3G signal.
Thoughts? Fire away below.