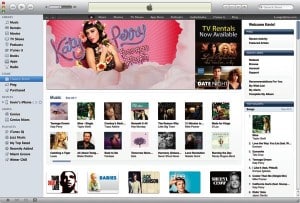 Sounds like Apple has reached the finish line in terms of security the rights to stream music from its upcoming iCloud service, with CNET and the New York Times reporting that Universal Music has finally signed on the dotted line.
The stage now appears to be set for Steve Jobs & co. to unveil Apple's long-anticipated streaming music service, which is said to mirror all your tunes on a remote server after scanning your hard drive. The big reveal is expected during Apple's annual Worldwide Developer Conference keynote on Monday.
Apple announced that it would detail the new iCloud service during next week's keynote, but it has yet to confirm any specific music streaming plans.
Update: The Los Angeles Times reports that the iCloud music service will initially be free for those who buy songs from iTunes, but that Apple may ultimately charge $25 a year for iCloud access.
Note: I've tweaked the original version of this post to include links from CNET, which appears to have been the first to break the news about Apple inking a deal with Universal Music.