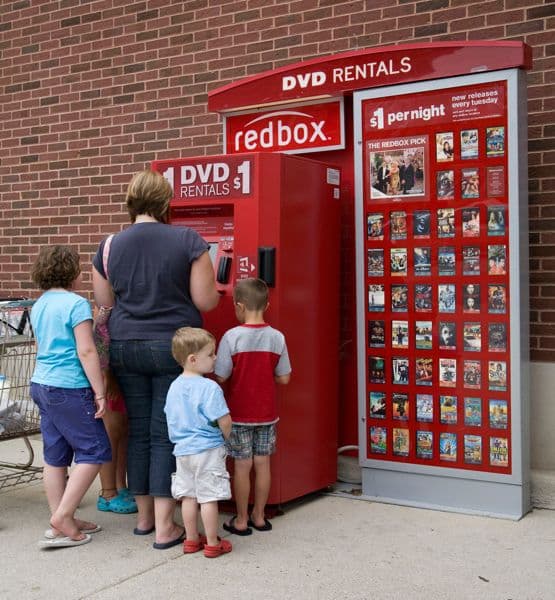 Those telltale Redbox DVD kiosks at your local supermarket aren't just for movies anymore.
Starting Friday—tomorrow—about 21,000 of the company's 27,000 kiosks will be stocked with the latest Nintendo Wii, PlayStation 3, and Xbox 360 games, including such recent releases as "L.A. Noire," "Infamous 2," "Red Faction: Armageddon," "Brink," "Lego Pirates of the Caribbean," and "Just Dance 2." (If you haven't heard of any of these games, don't worry—your kids have.)
Redbox video game rentals will set you back $2 a night, twice as much as nightly DVD movie rentals. (Blu-ray rentals at Redbox kiosks remain $1.50 a night.)
Worried that video games will hog kiosk space that would be better suited for movies? Don't fret. According to the L.A. Times, each Redbox kiosk will only stock between 22 and 28 games, leaving room for about 200 DVDs and Blu-rays.
Want to find a video game-packing Redbox kiosk near you? Just visit Redbox's game page, select a title, and enter your ZIP code to search.
Source: Los Angeles Times