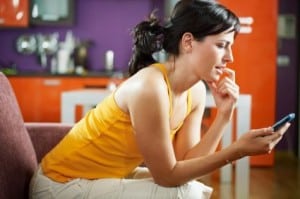 Believe it or not, a Manhattan salon is reportedly offering a special treatment to combat "BlackBerry neck."
Uh, what's "BlackBerry neck," you ask?
Well, the New York Daily News describes it as:
…a formation of neck creases that may be (repeat, may be) formed by repeatedly looking down, again and again to send text messages or emails on your favorite cell phone or texting device.
What's the cure for "BlackBerry neck"? You guessed it: the "BlackBerry Facial," available at the Paul Labrecque Salon & Spa.
Included in the $200 treatment: a "neck cleansing, a peel with sapphire stones, another peel, a hydrating serum and then some lymphatic drainage." The icing on the cake: "20 minutes of LED light and microcurrents, topped off with an oxygen mask."
So, BlackBerry Neck: real or imagined? And is it worth dropping $200 for a BlackBerry facial?
Source: NY Daily News, via CNET