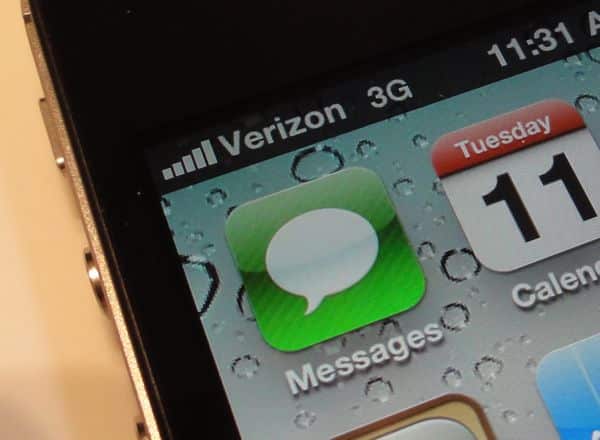 The largest wireless carrier in the U.S. is about to dump its popular unlimited smartphone data plan in favor of "tiered" options that limit how much data you can use each month. What do the impending changes in Verizon Wireless's data policy mean for you? Read on.
Update [7/5/11]: Verizon just confirmed the leaked details of its new data plans to FierceWireless. Also: See how Verizon's tiered smartphone plans compare to the data offerings of the other big three U.S. carriers.
When is Verizon's 3G unlimited data plan going away?
For now, all we know for sure is that Verizon Wireless will "move to a more usage based model"—meaning plans that are capped at a certain level—in July. But a series of leaked, official-looking documents (discovered by phone blog Android Central) peg July 7 as the day when Verizon's unlimited, $30-a-month data plan is going away.
I have the Verizon iPhone with an unlimited 3G data plan; do I have to change plans now?
If you're in the middle of a service contract with Verizon and you signed up for unlimited smartphone data, relax; your unlimited plan will most likely be grandfathered in. There's also word that you might be able to keep your unlimited data even when upgrading to a new phone, although again … we're still waiting for official confirmation on that.
What about if you're buying a phone from Verizon for the first time?
If you're a new Verizon customer, you'll most likely have to choose a metered plan—in other words, no unlimited for you … unless you act fast, of course.
How much will the new plans cost?
According to the leaked documents, we could be talking:
2 GB for $30/month
5 GB for $50/month
10 GB for $80/month
Each of those plans reportedly includes an overage fee of $10 for every extra gigabyte—although again, none of this is official yet.
Um, isn't that more than what AT&T charges for data?
Yes, indeed. AT&T currently charges just $25 a month for 2 GB of data under its "DataPro" plan, while a cheaper 200MB plan goes for $15 a month.
Are these new "capped" data plans only for the iPhone?
In all likelihood, they'll apply to any and all of Verizon's smartphones, including Android phones and BlackBerrys.
OK, so which of these new data plans should I pick?
That depends how much data you use in general, naturally. Those who regularly surf, exchange email, and watch the occasional Netflix instant video should be fine with the 2 GB/month plan, and you'll surely be able to bump up a level if you need to. Also, Verizon has a data calculator to help you guesstimate your typical monthly data usage.
I have a one of those "feature" phones from Verizon—you, know, a phone that isn't quite a smartphone. Same deal with the capped data plans?
Yes, although the leaked documents also include a pair of additional, cheaper options for feature-phone users: 75 MB for $10 a month, or a straight $1.99 per megabyte.
Do the new plans also apply to the new phones on Verizon's ultra-fast 4G LTE network?
It appears so, yes.
I like using my Android phone on Verizon as a mobile Wi-Fi "hotspot," and for now, that costs me an extra $20 a month for 2 GB of hotspot data. Will that plan stay the same?
Unfortunately, it looks like the fee for mobile hotspot data will be rising to $30 a month for 2 GB of data. Let's hope Verizon changes its mind before revealing its official pricing plans.
Any idea on when Verizon will go public with its new data plans?
Given that a Verizon spokesperson confirmed that data changes are coming next month, I'd imagine we'll hear some news any day now. Stay tuned.
Wait, I still have more questions?
No problem; post 'em below, or send me an email.
Source: Android Central