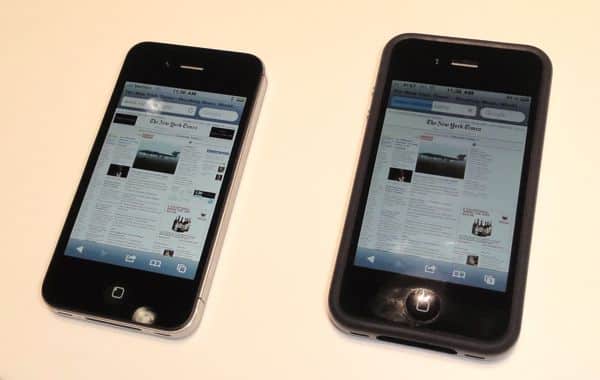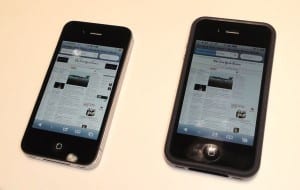 The latest twist in the iPhone rumor saga is a doozy: instead of just, say, a faster version of the iPhone 4 or a "radically" redesigned iPhone 5 waiting in the wings, at least one Wall Street analysts thinks we might be getting both.
Before we delve into the details, let's remember the one and only thing we know for sure about the new iPhone: it isn't here yet. What follows is merely rumor and speculation, not fact.
Still here? Good.
So … in recent weeks, we've been hearing a pair of dueling rumors about the next iPhone—which, by the way, most believe will be making its debut in September.
Rumor one: The iPhone "4S," as some are calling it, will look almost exactly the same as the current iPhone 4, with the most substantial changes—including a faster processor and a sharper camera—hidden under the hood.
Next, we have rumor No. 2: An all-new iPhone 5 with a "radical" new design, potentially including a thinner profile and a larger display.
Well, the latest buzz, courtesy of Deutsche Bank analyst Chris Whitmore (via Fortune's Apple 2.0 blog), is that we'll actually be getting the best of both worlds: a (presumably redesigned) iPhone 5 and a "mid-range" iPhone 4S.
In an interesting twist, though, Whitmore believes the (rumored!) iPhone 4S may actually arrived "unlocked"—meaning you'd be able to use it with the carrier of your choice.
But wait—isn't Apple already selling an unlocked version of the iPhone 4—for a whopping $650 and up? (Why so expensive? Because the unlocked iPhone doesn't require a two-year contract, and that means no discounts from carriers.)
Well, yes, but Whitmore believes that Apple might sell a new, unlocked iPhone 4S for just $350 rather than $650, as well as offer a pre-paid voice plan for the "mid-range" model.
Interesting—and indeed, the New York Times claimed back in February that Apple was indeed planning on a new iPhone that's "similar in size" but "less expensive" than the current iPhone, although the Times report was silent on any pre-paid plans.
So, who to believe? Personally, I'm feeling more in the dark than ever, although I think the rumors of a cheaper, tuned-up iPhone "4S" sound the most credible.
And while I love the idea of both an iPhone 4S plus all-new iPhone 5, I wonder if the iPhone-5-in-2011 chatter is little more than wishful thinking.
In any case, we likely have two more months of stumbling around in the dark before Apple's annual (although still unannounced) September iPod event, when Steve Jobs & Co. are expected to trot out a new iPhone.
Maybe.
Source: Fortune's Apple 2.0 blog