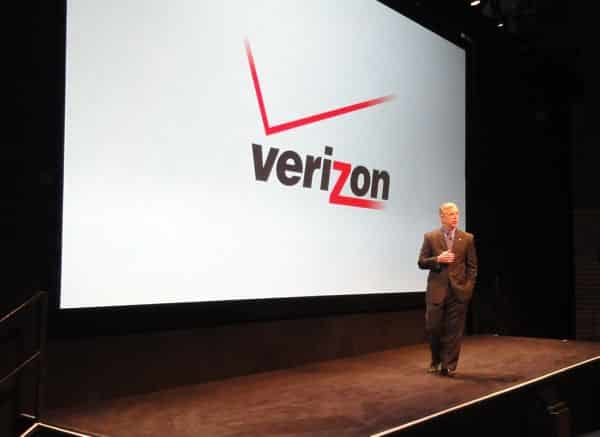 Starting this Thursday, anyone looking for a truly unlimited smartphone data plan from a national wireless carrier will have just a single option: Sprint.
That's because Verizon Wireless—for now, the only other big U.S. carrier besides Sprint with an unlimited 3G data plan—has finally confirmed that it will dump its unlimited option on July 7. (The confirmation comes courtesy of FierceWireless.)
Verizon had been hinting for months that it was preparing to phase out its $30-a-month unlimited 3G planned in favor of "tiered" plans with strict data caps, similar to those imposed by AT&T more than a year ago.
The details of Verizon's upcoming plans were leaked last month, but here they are one more time:
$30 a month for 2 GB of data
$50 a month for 5 GB
$80 a month for 10 GB
(Related: How much monthly data do I need for my iPhone?)
Users who exceed more than their monthly data allowance will owe an additional $10 per GB, according to FiereceWireless.
Verizon is also upping the amount it charges for using a smartphone as a mobile hotspot (that is, sharing your smartphone's data connection with nearby Wi-Fi enabled devices) from $20 to $30 a month, with a monthly data cap of 2 GB for "tethered" data.
Last but not least, Verizon says it will offer a $10/month, 75 MB data plan for "feature" phones (that is, non-smartphones).
A Verizon spokesman confirmed another detail to FierceWireless—namely, that those who currently have unlimited smartphone plans through the carrier will have their old plans grandfathered in.
(Related: Q&A on Verizon's new data plans)
So, how will Verizon's new data plans compare to those of its three biggest competitors? Here's how it breaks down:
Sprint
As of July 7, Sprint will become the last national U.S. carrier with a true unlimited data plan for smartphones, with its unlimited "Everything Data" bundle (which includes both unlimited texts and data, along with a $10 monthly "premium data" fee) going for a total of $80 a month.
Meanwhile, Sprint's mobile hotspot option will set you back an additional $30 a month.
AT&T
The original U.S. carrier of the iPhone offers three smartphone data plans, all of them capped:
$15 for 200MB
$25 for 2 GB
$45 for 4 GB, including mobile hotspot use
In terms of overage charges, AT&T will bill those on the $15-a-month plan an extra $15 for each additional 200 MB bucket of data, or $10 per GB for those on the $25- and $45-a-month plans.
T-Mobile
Strictly speaking, T-Mobile's smartphone data plans are unlimited—but the reality is that the carrier will slow your download speeds dramatically (think dial-up speeds rather than broadband) once you consume a certain amount of data, depending on the plan:
$10 for 200MB of data
$20 for 2 GB
$30 for 5 GB
$60 for 10 GB
T-Mobile also charges $15 a month to use your smartphone as a mobile hotspot, with any data you use coming out of your monthly data allotment.
Have more questions about the various data plans offered by the big carriers? Let me know!
Source: FiereceWireless