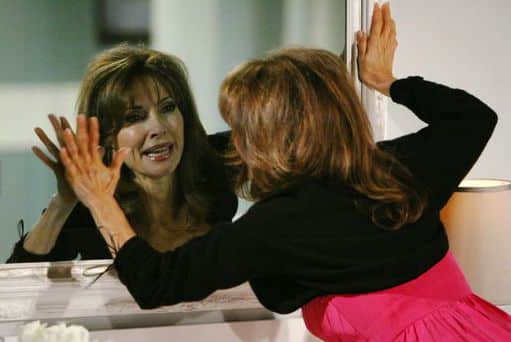 Fans of two of ABC's legendary—and recently cancelled—soap operas are holding their collective breath after word that the long-running serials might land on the Web.
The New York Post says it's "learned" that "All My Children" (yes, complete with Susan Lucci) and "One Life to Live" might continue as part of an as-yet-unnamed Web-based video network, with ABC reportedly selling the rights to the shows to online media company Prospect Park.
Update: The New York Times just confirmed the news.
ABC cancelled the two long-running soaps back in April, with "All My Children" slated to go dark in September, while "One Life to Live" will limp along until January.
Soap fans commenting on the Post story sound skeptical of the news, however, noting that the Post report lacks any official confirmation from ABC or Prospect Park. Others fretted that the Web isn't the proper home for the shows, which have been network TV staples for more than 40 years each.
"Let's keep our fingers crossed," wrote one fan. "I think it would be great but on the other hand (I) don't think it will last long on the web."
So, "All My Children" and "One Life to Live" watchers … do you believe the Post's story? And do you think traditional soap operas can find a home online?
Source: NY Post (via Pat's Papers)