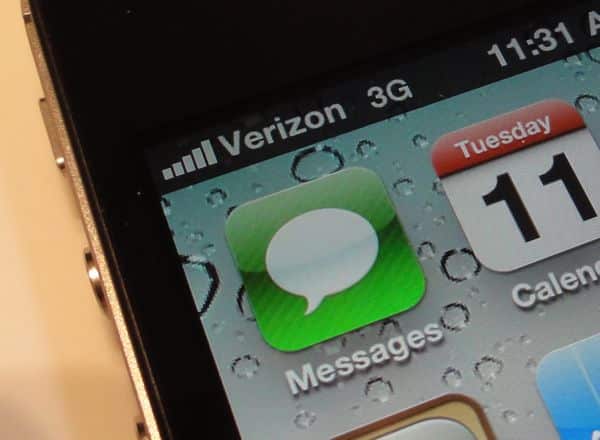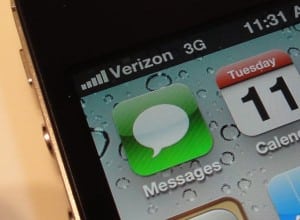 Today's the day when Verizon Wireless officially yanks its unlimited 3G data plan for new customers. (If you're already signed up for Verizon's unlimited plan, don't worry—you get to keep it.) Verizon's new smartphone plans are now "capped," and if you exceed your monthly limit, you'll see extra charge on your bill (to the tune of $10 for each additional gigabyte of data).
So, what's the best way to keep tabs on your data usage so you don't stumble over your monthly limit? Luckily, Verizon offers a series of tools for tracking your data consumption—plus alerts that willl warn you if you're close to racking up extra data charges.
Track your data usage online
Log into your "My Verizon" account on verizonwireless.com to get a snapshot of how much data you've used in a giving billing period. If you're using a lot less data than you expected—or, on the flip side, if you're regularly flirting with your monthly limit—it might be time to change plans.
Check your data consumption on your phone
You can take a peek at your data usage while you're on the go by logging into your Verizon account from your mobile web browser (Verizon's site is optimized for smartphones), or with Verizon's official Data Usage widget, available for Android handsets. (A BlackBerry version is "coming soon," Verizon says.)
Another option: Dial #DATA from any Verizon phone to get a text message detailing how much data you've burned through.
Sign up for text and email alerts
Starting Thursday, Verizon smartphone users will get text messages warning when they've used up a certain percentage of their monthly data allowances; the texts will arrive after you hit 50 percent, 75 percent, and 90 percent of your monthly data.
After that, you'll get two more text messages: one when you've used all your data, and another when you hit 110 percent—meaning you owe $10 for an extra GB.
You can also get data usage alerts via email if you sign up through the My Verizon portal, or nix the text alerts at the 50 and 75 percent marks if you'd rather not be bothered by all the warnings.
Have more questions about Verizon's new data plans? Let me know!