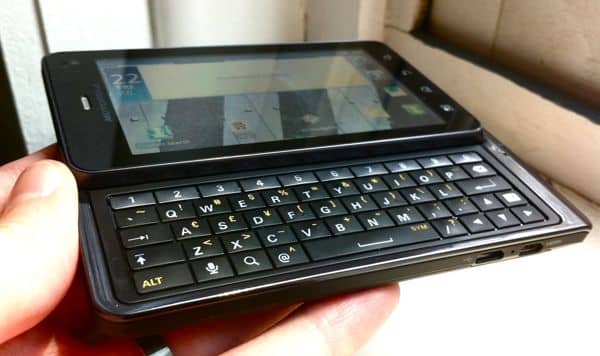 Remember last week, when was I gushing over the light and airy HTC Status—an Android phone that gets only passing grades when it comes to features, yet won me over with its dedicated Facebook button and winning smile?
Well, meet the Status's evil twin: the Motorola Droid 3, a jet-black, ultra-speedy, and feature-packed slider phone that's all business. You won't find the Droid 3 mingling at the beach with the laid-back Status; instead, you'll find it hanging from Darth Vader's utility belt.
Available now from Verizon Wireless for $199 with a two-year contract, the Droid 3 comes armed to the teeth with features.
Behold its four-inch, high-resolution (960-by-540 pixels to be exact), and utterly gorgeous display.
Witness the dual cameras: an eight-megapixel one in back (which records 1080p HD video, by the way), plus another in front for video chat.
Revel in its 1GHz, dual-core processor—in other words, two processors sitting on a single chip, good for speedier, more efficient performance.
And delight in its roomy keypad, complete with five rows of keys and crammed into a shell that's thinner than any other QWERTY slider phone in the galaxy (according to Verizon, at least).
All very impressive, and I haven't even mentioned the Droid 3's rarefied status as a world phone—which means it's compatible with CDMA cellular networks here in the States and in Asia, as well as the GSM networks that are more prevalent in Europe and Africa.
Impressive, indeed—and big. While it may well rank as the world's thinnest QWERTY slider, the Droid 3 nonetheless makes for a large, hulking phone, one that tips the scales at nearly six ounces (more than an ounce and a half heavier than the Status, and about a full ounce heavier than the iPhone 4) while measuring a half-inch thick. Believe me, you won't forget that the Droid 3 is squeezed into your pocket.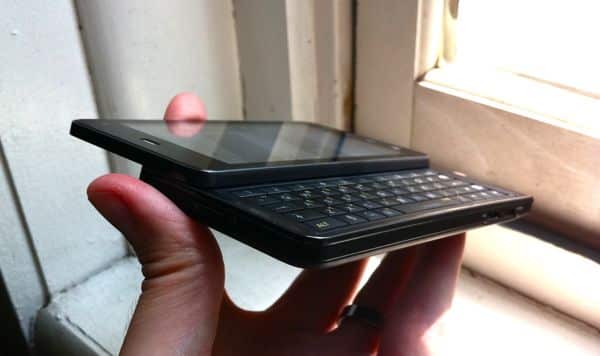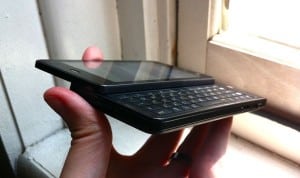 Then there's the Droid 3's keypad, with keys so flat and compact that they feel almost slippery—not a desirable quality when it comes to typing.
And for all its cutting-edge features, the Droid 3 isn't compatible with Verizon's brand-new, 4G LTE data network, which means you'll have to settle for (still pretty fast) 3G data speeds.
Don't get me wrong: the Droid 3 is an eye-popping smartphone with a Formula 1-caliber engine under its jet-black hood. And if you want to fire off texts using a full-QWERTY keypad while hopping from one continent to another and shooting HD video as you go, well … the Droid 3 is a tough to beat.
It's also big, scary, and intimidating—perfect for those who enjoy lurking around the Death Star, demanding status reports from terrified underlings.
But if you'd rather be relaxing on the lido deck, consider the sunny, satisfying Status.