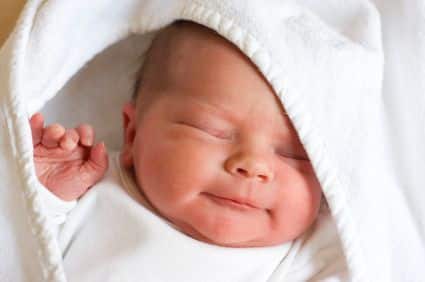 Announcing hookups, breakups, and even engagements on Facebook seems to be perfectly kosher nowadays, so it shouldn't come as a huge surprise that the social network now lets you add an "expected" little one (as The Daily Mail reports) to your family circle.
Here's how to let your friends and loved ones—or those who happen to be on Facebook, anyway—know that the patter of tiny feet is imminent.
Sign into Facebook, then click the "Edit My Profile" link in the top-left corner of the page.
Look in the left-hand column of the following page, and click the "Friends and Family" link.
On the next page, look in the "Family" section (just under "Relationship Status"), click the "Select Relation" drop-down menu, and select "Expected: Child."
You can also add a name, if you wish, along with a due date.
All set? Click the "Save Changes" button.
Now, your Facebook friends will see your little-one-to-be listed on your profile, right above the names of your friends in the left-hand column—and yes, the happy news will also appear in your News Feed.
Don't want to tell everyone on Facebook that a baby's on the way? No problem:
Click the Account link in the top-right corner of the page, then select Privacy Settings.
You'll now see a summary of your various sharing settings, along with a link near the bottom that reads "Customize settings"; go ahead and click that link.
Under "Things I share," find the "Family" option, and click the nearby button with the padlock icon.
From here, you can specify who on Facebook can see your Family information—including your baby news. The options range from "Everyone" to "Friends Only," or you can narrow the circle down to a specific friend list or individual people by clicking "Custom."
So, would you use Facebook to announce that you're expecting? Prefer the old-fashioned way—like, say, a card, or a phone call? Let us know!