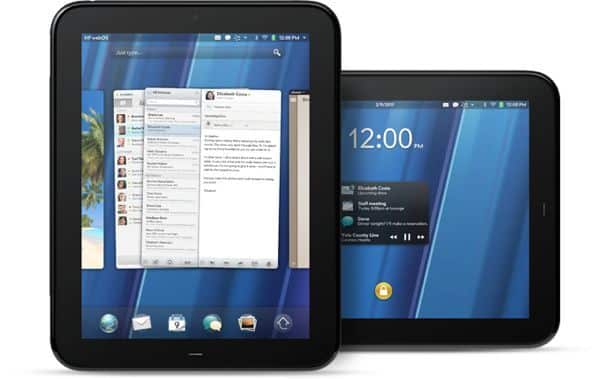 One word: Wow.
Barely a month and a half after launching the TouchPad tablet, HP shocked the tech world Thursday by abruptly announcing (as reported by All Things Digital) that it will discontinue its iPad competitor—and not only that, it will also stop making any and all devices running on the once-promising WebOS mobile platform.
This is jaw-dropping news for those of us who've been covering the saga of WebOS, the impressive touchscreen operating system that powered devices ranging from the Palm Pre to the TouchPad.
The much-hyped TouchPad tablet only landed in stores (with a thud, according to some reports) a little more than a month ago.
The once-$499, then $399 TouchPad was greeted with mixed reviews, with the tablet winning praise for its "attractive and different interface" while also getting slammed for its "rather hefty" shell, "lack of polish," and poor battery life.
So, what was the big deal about WebOS? Here's how I described it back in June:
First introduced back in 2009 on the Palm Pre smartphone, WebOS is a truly beautiful, intuitive, and rather powerful touchscreen platform that boasts features like email and text alerts that bubble up unobtrusively from the bottom of the screen, the ability to seamlessly pull contact information for your social-networking friends into your Address Book, and application windows organized like a deck of cards that you can swipe back and forth, or flick up when you're ready to quit.
Sounds nifty, right? But the Palm Pre never took off with consumers, and the financially-crippled Palm (which, let's not forget, was behind the legendary Treo smartphone from the late 2000s) was finally snapped up by HP last year.
Die-hard WebOS fans hoped that the innovative platform could get a second lease on life with the resources of HP behind it. But with today's news, it's clear that HP has decided to cut its losses and move on.
The move would appear to strand just about anyone who did buy the TouchPad, not to mention newer WebOS handsets like the Pre3 and the Veer. Hopefully, we'll get more news on how HP plans to handle customer service for its remaining WebOS customers.
For its part, HP says it will "continue to explore options to optimize the value of WebOS software going forward." Personally, though, I wouldn't take any comfort in that pronouncement.
So, anyone out there with a HP TouchPad they'd like to trade in?
Note: I haven't even mentioned the other mind-bending announcement from HP today—that it's looking to unload its PC business. Yes, that's HP … no longer selling PCs. Mind blown.