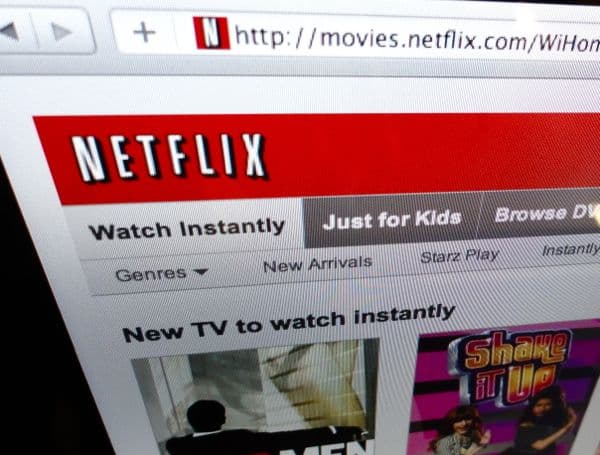 If you're still signed up for one of Netflix's cheaper streaming-and-DVD combo plans, it's almost decision time.
That's because starting September 1, Netflix's combination DVD and streaming plans will be replaced by new plans that will—particularly in the case of Netflix's popular $9.99-a-month plan, good for unlimited streaming plus one at-home DVD—cost more.
The heaviest Netflix users, on the other hand, might actually be in for a slight discount, while those who prefer DVDs to streaming also stand to save a little cash.
Netflix announced the changes—and riled millions of users in the bargain—last month, justifying the steep price hike for its $9.99-a-month DVD-plus-streaming plan by noting that offering DVDs "as a $2 add-on" to its $7.99 streaming-only plan "neither makes great financial sense nor satisfies people who just want DVDs."
The exact date for the price changes depends on your particular billing cycle. In my case, my $11.99-a-month plan for unlimited streaming and one DVD or Blu-ray at a time will jump to $17.98 as of September 16. (Those of us who rent Blu-rays from Netflix, by the way, must pay anywhere from $1 to $9 extra each month, depending on how many discs we have out at a time.)
If you do nothing, Netflix will simply sign you up for the equivalent of your current plan once your next bill hits. But there's no need to wait if you'd rather change plans now.
Here's how it all breaks down:
As you can see, Netflix users who'd previously signed up for unlimited streaming plus up to five at-home DVDs at a time can expect to pay anywhere from a dollar to $6 a month more once the new plans go into effect.
That said, something interesting happens once you start renting more than six DVDs at a time under the new pricing plan—in a word, savings, with the priciest 8-at-a-time DVD and streaming plan dropping from $55.99 to $51.98 under the new scheme.
Those who could care less about streaming will save even more with Netflix's DVD-only plans, which range from $7.99 to $52.99 a month.
Last but not least, Netflix's streaming-only plan will remain $7.99 a month.
Of course, you can switch Netflix plans any time you want; just keep in mind that any changes won't take effect until the end of your billing cycle.
Personally, I'm sticking with my streaming/one disc at home plan, even though I'm looking at a $6 rate hike.
Yes, paying more for the same is annoying. But the way I see it, my Netflix subscription still serves up tremendous bang for the buck—after all, we are talking more than 20,000 streaming movies and TV shows at my disposal, whenever and as often as I want.
And while I like the flexibility of streaming, I also appreciate being able to watch the occasional Blu-ray for razor-sharp 1080p video and sterling sound.
But that's just me; what about you? Will you switch plans, stick with what you have, or tune out altogether?