Amazon just unveiled three new versions of its Kindle e-reader, and there's something for everyone. Want a color Kindle that plays movies? Check out the $199 Kindle Fire. How about a touchscreen Kindle that's readable in direct sunlight? Try the Kindle Touch. Or how about a budget version? Meet the $79 Kindle.
Announced Wednesday morning at a New York press conference, the $79 Kindle is on sale now, while the Touch and Fire will land in November.
So, what makes the new Kindles so special, and different from the Kindle readers that were already on sale? Let's take a look at each of the new models, one at a time. (And just to be clear, I haven't had the chance to handle the new Kindles in person yet, so no—these aren't reviews.)
The $79 Kindle

Armed with the same six-inch, black-and-white E Ink display (good for reading in direct sunlight) as its predecessor, the cheapest Kindle of them all is also the smallest at just 6.5 by 4.5 by 0.34 inches—and at six ounces, it's also the lightest.
There's no full keyboard, but you can still turn pages or (laboriously) tap out the titles of books using the five-way navigational mouse—and yes, you can download new books wirelessly if you're in range of a Wi-Fi hotspot.
Battery life for the $79 Kindle is only half that of the previous Kindle, meaning you'll only go a month between charges rather than two.
And again, there's the price tag: $79. Looks like I've run out of excuses for not getting a Kindle for myself.
Check out the Kindle on Amazon
Kindle Touch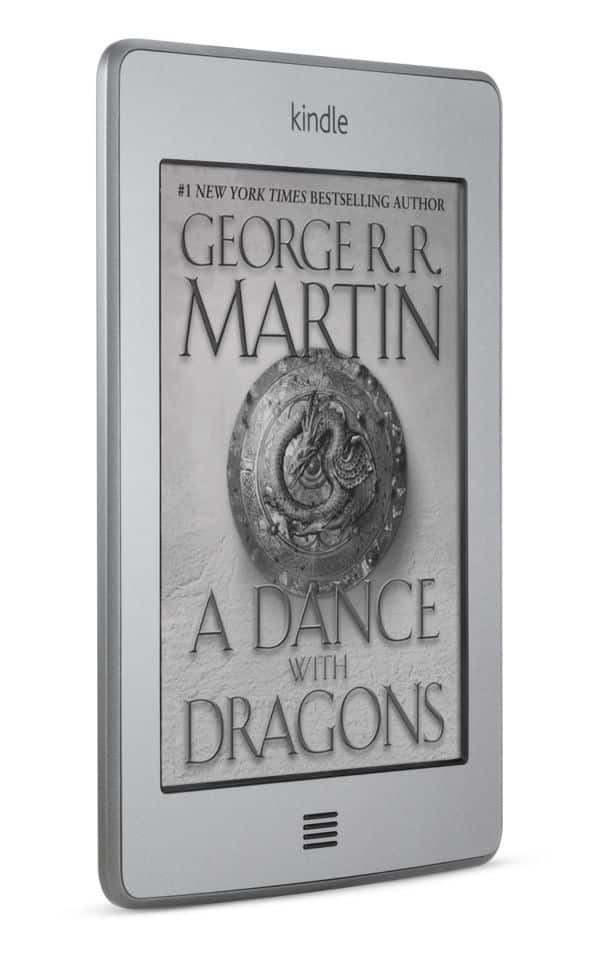 About the same size as the cheaper Kindle but an ounce and a half heavier, the $99 Kindle Touch marks the first Kindle with a touchscreen, good for turning pages, pulling up menus, and typing out book titles with a few taps on the screen.
Again, we're talking a six-inch, black-and-white E Ink display that you can read outdoors, along with two months of battery life—double that of the cheaper, $79 Kindle.
And while the new, cheaper Kindle can only download books over Wi-Fi, a $150 version of the Kindle Touch adds free 3G support, good for downloading Kindle books in more than 100 countries—even if you're not in range of a Wi-Fi hotspot.
All in all, very enticing—although personally, I'm not sure I'm sold on the need to pay extra for a touchscreen Kindle, given than most of the time you're doing little more than turning from one page to another.
Check out the Kindle Touch on Amazon
Kindle Fire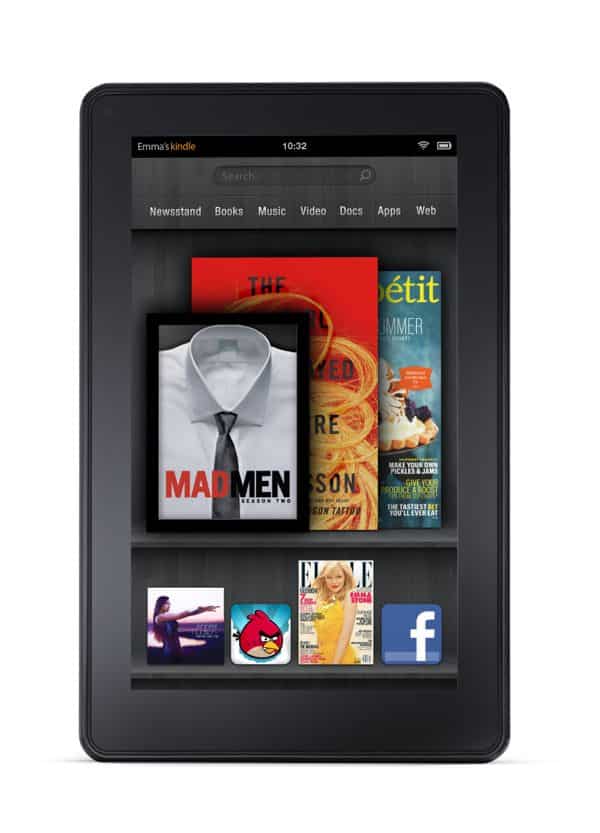 Unlike previous Kindles, the $199 Kindle Fire boasts a seven-inch, full-color screen, along with the ability to play video and music, plus browse the web, check your email, and read Kindle books.
But here's the thing about the Kindle Fire: it doesn't use the same E Ink display as the standard Kindle does. Instead, the Fire boasts a backlit LCD display, same as on the iPad and most Android tablets. (Indeed, the Fire basically is an Android tablet, bells and whistles aside.)
The good thing about an LCD display? Color, plus the ability to display video. And the bad thing about LCD screens? They're nearly impossible to read in direct sunlight. That's the trade-off.
The Fire comes with other compromises, too. You'll have to settle for just eight hours of battery life, versus weeks and weeks on the black-and-white Kindles. It's also missing some key features you'll find in most Android tablets, not to mention the iPad; there's no camera, for instance, nor a microphone, so don't count on snapping photos or video chatting with friends.
Then again, the 14-ounce Fire makes for one of the cheapest Android tablets around—just $199, versus at least $499 for the iPad or other, comparable Android tablets. Nice.
Meanwhile, the bells and whistles on the Fire are nothing to sneeze at. Expect free and unlimited "cloud" storage for all books, movies, and TV shows purchased through Amazon, along with a new web browser, dubbed "Silk," that promises ultra-fast mobile browsing.
In other words, the Fire is shaping up as a cheap, light, and snazzy entertainment tablet, loaded with on-demand access to thousands of movies, TV shows, music tracks, and books. Nice.
Check out the Kindle Fire on Amazon
So, thoughts on the new Kindles? Questions? Leave 'em below!