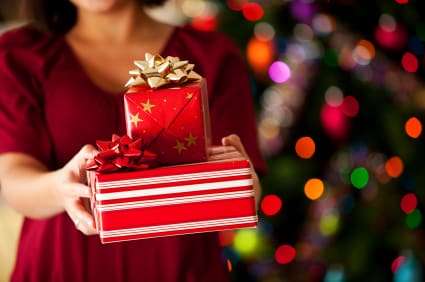 From iPads and Roombas to flying alarm clocks and voice-recording smartpens, we've got the perfect gadget for the loved ones on your holiday shopping list.
Also in our 2011 shopping guide: apps and web sites to help you survive the holidays.
Happy shopping, and season's greetings!
10 terrific tech-minded stocking stuffers
A smartphone tripod that looks like an octopus? A solar-powered toy helicopter? An alarm clock that flies? Read on for 10 tech-minded stocking stuffers.
Gadgets for grandparents
From an HD webcam to a digital photo frame that doesn't look like one, we've got five can't-miss gadgets for the grandparents on your holiday shopping list.
7 goodies for iPhone users
Among our gift ideas: a gaming-friendly iPhone case, a gorgeous Bluetooth speaker, a Wi-Fi-enabled bathroom scale, and more.
Home theater gear for the living room and beyond
Among our picks: a pair of streaming TV set-top boxes (can you say Apple TV?); one remote control to rule them all; and a pocket-sized HD projector.
10 tech gifts under $20
From a tiny mobile speaker and a Kindle reading light to an iPhone armband case and MP3-playing sunglasses, we've got 10 tech gifts that won't break the bank.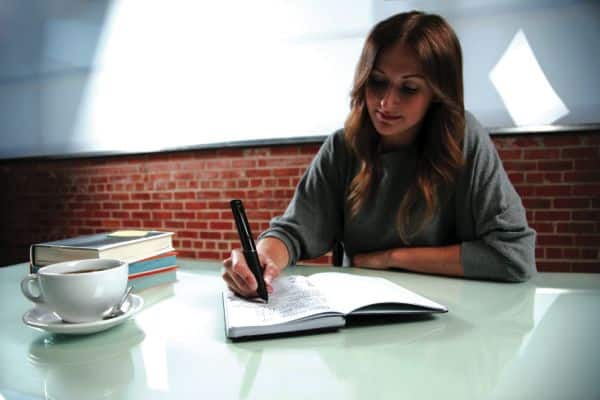 Gadgets for college students
From a stylish laptop backpack to a voice-recording pen that'll change the way she takes notes, we've got six gadgets sure to please your favorite scholar.
5 must-have organizational apps for the holidays
We've rounded up a few apps and web sites that'll help organize your gift lists, find the lowest prices for your picks, and manage your holiday get-together.
Prepaid and no-contract phones
Put a QWERTY phone, a BlackBerry, an Android phone, or even an iPhone under the tree this year—but without hanging a contract around the lucky recipient's neck.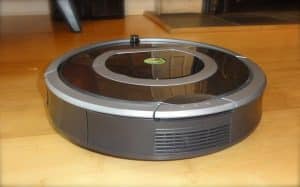 5 gadgets for around the house
From a floor-sweeping robot to a blue "light therapy" device to brighten dark winter months, these handy household gadgets will make for perfect holiday gifts.
How to give an iPhone, iPad, or Android app as a gift
Got a smartphone addict on your holiday shopping list? Here's a quick and easy way to spread some Yuletide cheer: send her an app.
6 super smartphone accessories
From a stylish Bluetooth headset to a roll-up keyboard, we've got six great gifts for your favorite iPhone-, Android-, or BlackBerry-toting road warrior.
iPad, Nook, Tab or Fire? A field guide for first-time tablet shoppers
Going tablet shopping, but not sure where to start? Read on for a bird-eye view of the entire tablet landscape, from the Apple iPad 2 to the Kindle Fire.
Which iPad should you give for the holidays: 3G, or Wi-Fi? 4 things to consider before buying
So, you're giving an iPad to a special someone for the holidays. But which version should you get: the Wi-Fi-only version, or the pricier 3G-plus-Wi-Fi model?
Visit the here's the thing Holiday Gift Guide on Pinterest
Check out all our holiday gift picks on Pinterest, an online "pinboard" that lets you share products, restaurants, and anything else that tickles your fancy.
Seasons e-greetings! Top 5 sites for sending holiday cards & messages
Tired of hokey holiday cards? Skip the stationary store, save some cash, and preserve a few trees by creating your own personalized greeting cards online.
10 tech-minded gift card ideas
So, don't have a clue what to give your favorite gadget hound for the holidays, or are you simply pressed for time? Here's a simple solution: a gift card, which you can send via email, print out, post on Facebook, or have delivered the old-fashioned way. Read on for 10 gift card ideas that'll appeal to gadget lovers, online video fanatics, gamers, and more.
10 classic, must-have Blu-ray movies
Putting a Blu-ray player under the tree for your favorite movie buff? Consider throwing in a classic Blu-ray movie, like "Ben-Hur" or "Gone With the Wind."
The 10 hottest holiday video games: a cheat sheet for parents
Read on for a parent's guide to the season's hottest video games, ranging from "Dance Central 2" to "Call of Duty: Modern Warfare 3."