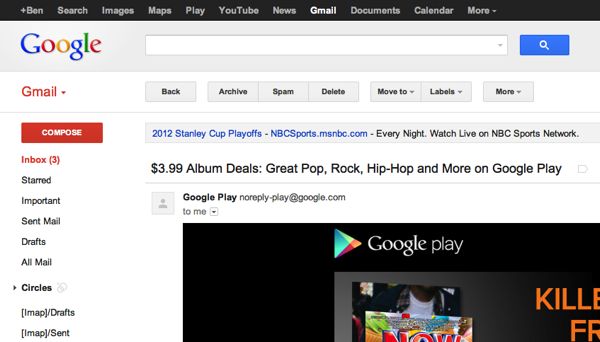 One of the biggest complaints I've heard about the much-reviled "new look" of Gmail is that the icon-only buttons along the top of the page are way too confusing.
What does the folder icon with the down-arrow do, for example—and how is it different from the other folder icon with an arrow?
(Hint: The first folder button sends a selected message to your Gmail archive, while the second lets you move a message to a specific folder.)
What's up with the stop-sign button? (Report spam.)
Last but not least, why isn't there an option to turn those icons into good, old-fashioned text labels, like on the old Gmail?
Well, here's the thing: you can turn those icons into text. All you have to do is find and tweak a key setting.
Here's what you do:
Click the big gear icon (yes, another icon) in the top-right corner of the screen, then select Settings.
Click the General tab at the top of the page (it should already be selected), scroll down to the "Button labels" section, then switch the setting from "Icons" to "Text."
Scroll all the way down to the bottom of the page, then click the "Save Changes" button. You're done!
Now, when you return to your inbox or click on a message, those confounding icons will be replaced by clear, concise labels, similar to the old Gmail.
Change your mind? Just change the "Button labels" setting back to "Icons."
Looking for more Gmail tips? Click here!
Thanks to Diana for the tip!