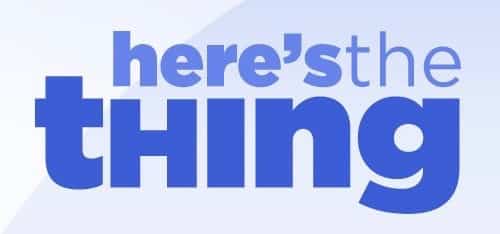 here's the thing is a friendly place to get tips, how-tos and deals about technology and gadgets—specifically, the gadgets you use every day. Need to clear out storage space on your iPhone? Not sure how to take a screenshot on your Android phone? Wish someone would just tell you what HDMI stands for? Then this is the place for you. Welcome!
Ben Patterson
Editor & co-founder
Ben has been covering and reviewing gadgets and technology for more than 20 years. Whether it's phones, social media, laptops, or Wi-Fi extenders, he's passionate about tech and enjoys explaining complex topics in a conversational and friendly manner. Ben has written for TIME, All You, PC Magazine, PCWorld, Wired, Yahoo!, Men's Fitness, Computer Shopper, Mobile Magazine, Mac|Life, and more. Previously, Ben was a senior editor at CNET and Editor-in-Chief of InfoSync World. Here is Ben's LinkedIN profile.
Susan Leopold
Head of Product & co-founder
Susan's career as a digital product guru has led her to such top brands as Ziff-Davis, Consumer Reports, AOL, Sony Music, CNET, iVillage, and more. Always on the cutting edge of digital trends, Susan jumpstarted Moody's and Standard & Poor's digital publishing teams. At Vindigo, she helped design and publish mobile apps in the pre-iPhone days, and was a key member of the team that developed the world's first wireless MP3 player, the MusicGremlin. Here is Susan's LinkedIN profile.