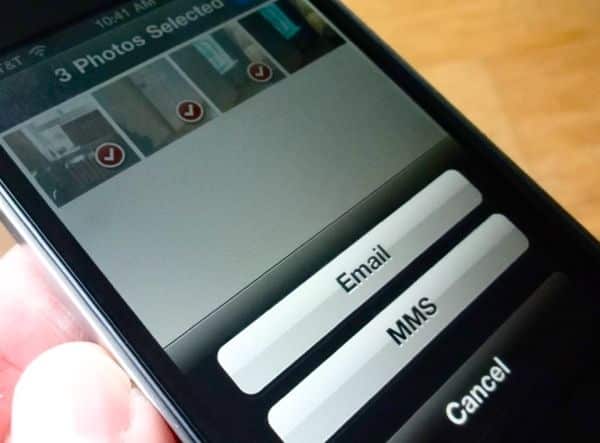 You just squeezed off a series of art shots on your trusty iPhone and you're dying to send them to your friends … but you're probably not looking forward to digging into your camera roll, opening each photo, and then tediously emailing or picture-messaging them one at a time.
Well, here's the thing: the iPhone's Photos app actually does have an option for sending a bunch of photos at once, but it's easy to miss.
(Or at least, that's what I learned from a delighted friend who watched me use the feature over the weekend.)
So, here's how it works:
Tap the Photos app on your iPhone's home screen, then select Camera Roll or the album that contains the photos you want to send.
See the little arrow in the top-right corner of the screen? Tap the icon; at this point, the title of the screen should change to "Select Photos."
Tap the photos you want to share (you can select up to five at once in an email, or nine at once in a picture message) and tap the Share button in the bottom-left corner of the screen.
Next, you get to decide how to send the photos by tapping one of two options that appear at the bottom of the screen: email or MMS (short for "multimedia message service," a.k.a. picture messaging). Select one or the other, and your iPhone will automatically compose a message for you.
Key in the recipients (and remember, you can choose multiple recipients for both email and picture messages) and a personal message, and then tap Send.
Before the message goes on its merry way, you'll be asked whether you'd like to re-size the photos. Why? Because the smaller the photos, the faster your iPhone will be able to send them. A full-size snapshot from your iPhone's camera could take several minutes to send on a slower connection.