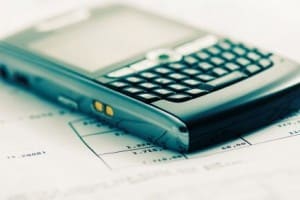 AT&T just announced that it'll offer lower iPhone insurance rates starting later this month. Good news, right? Maybe so, but consumer advocates have long argued that cell phone insurance typically isn't much of a bargain at all.
MacRumors reported over the weekend that starting July 17, AT&T will start offering standard phone insurance for the iPhone (through a company called Asurion, which manages insurance policies for all four of the big U.S. carriers) for $5 a month, with a deductible ranging from $50 to $125 depending on the model. (You can check out the details right here.)
That's considerably cheaper than the $12-a-month fee and $199 deductible that AT&T currently charges for the iPhone, or the $9.18 a month and $169-$199 deductible insurance offered by Verizon for its iPhone models.
What does cell phone insurance cover, exactly? Expect a replacement phone if your insured handset is lost or stolen, or if your phone suffers some sort of "mechanical or electrical failure" once the manufacturer's warranty expires.
AT&T promises that you'll get a replacement phone within a business day of submitting a claim, although you may end up with a "remanufactured" (read: used) device rather than a new phone.
Naturally, sales clerks at your local carrier store will give you the hard sell when it comes to adding insurance to your mobile plan—after all, we're only talking $5 a month in exchange for peace of mind with your pricey new iPhone, right?
But here's the thing: even when it comes to the inexpensive insurance policies offered through the big carriers, consumer advocates warn that they're simply not worth it, even if you do end up losing your phone.
In its most recent list of tips for cell phone shoppers, Consumer Reports notes that only 17 percent of phone buyers ended up getting a replacement phone because their insured handset conked out, while a mere 3 percent filed a claim for a lost or stolen phone. In other words, the vast majority of cell phone buyers who insure their devices end up never filing a claim—meaning they've essentially poured $120 of insurance premiums ($5 a month over the life of a 24-month contract) down the drain.
Even if you do end up replacing a lost, stolen, or otherwise damaged cell phone through Asurion, there's a 50-percent chance that it'll be a "remanufactured" model rather than brand-new handset—with many customers complaining that the replacement phones they received were lemons, according to a BusinessWeek article from late last year. (An Asurion spokesperson quoted in the story counters that the company gets "consistently high" satisfaction ratings from its customers.)
And once you factor in the deductible, you may find yourself essentially paying more for a replacement phone through insurance than you would buying a used handset online—although the ever-popular iPhone is a special case, with the 16GB iPhone 4 going for $400 and up on eBay (or a whopping $649 new).
Then again, keep in mind that Apple's standard iPhone warranty is good for a year, with a second year of coverage costing $69. The warranty doesn't cover lost or stolen iPhones, of course, nor will it cover iPhones damaged by water, fire, or hard knocks. That said, Apple will repair water-damaged or out-of-warranty iPhones for a flat $199 fee—just $75 less than the priciest deductible through AT&T's iPhone insurance.
So, what's your best bet when it comes to cell phone insurance? Skip it, advises Consumer Reports, which suggests using your old phone in place of a lost or damaged new one until you qualify for a discounted upgrade (usually after you've been under contract anywhere from a year to 18 months).
Have more questions about cell phone insurance? Let me know!
Update: In a new blog post Tuesday, Consumer Reports reconfirmed its stance against cell phone insurance, even in light of AT&T's lowered rates for the iPhone.