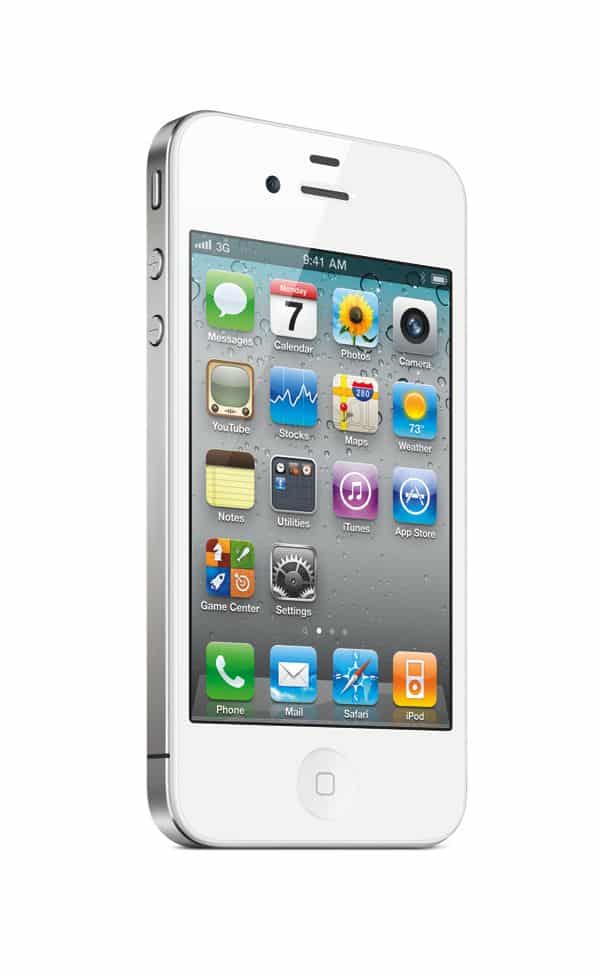 With Verizon Wireless pulling the plug on its unlimited smartphone data plan as of today, it may only be a matter of time before the iPhone finally arrives on Sprint (the last major U.S. carrier with a truly unlimited data plan) and T-Mobile (which offers relatively cheap smartphone data).
At least that's what some industry analysts are saying, with Citadel Securities's Shing Yin telling Wired that Sprint "could offer an attractive proposition for more price-conscious customers." We've also got analyst Peter Misek, who predicted in May (via All Things Digital) that the next iPhone may well make the jump to both Sprint and T-Mobile come September.
For now, of course, the iPhone is still restricted to AT&T and Verizon here in the U.S., although there's now an "unlocked" version of the iPhone 4 that will work with T-Mobile—provided you're comfortable with coughing up a whopping $649 for the unsubsidized, no-contract handset.
Another drawback of the unlocked iPhone: it doesn't support T-Mobile's high-speed 3G or 4G data networks, meaning you'll be stuck in the slow lane with the carrier's poky EDGE network.
Using the iPhone on Sprint would mean being able to take advantage of the carrier's unlimited "Everything Data" plan, which is now the last of its kind among the big four U.S. carriers.
(Related: Smartphone data plans from the big carriers compared)
For $69 a month (plus an additional $10 "premium data" fee, now mandatory for all of its smartphones), Sprint offers unlimited data and text messages—and yes, the deal is good for both Sprint's standard 3G network and its new, speedier 4G "WiMax" network.
Verizon used to offer a $30-a-month unlimited data plan for the iPhone—that is, until Thursday, when the carrier dropped its unlimited plan for new customers. (Those already subscribed to Verizon's unlimited 3G option will get their plans grandfathered in.)
As it stands now, new Verizon iPhone customers will still have to pay a minimum of $30 a month for 3G smartphone data, but their monthly usage will be capped at 2 GB—meaning you'll likely exceed your allowance if you stream too much music and video in a given month.
(Related: How much data do I need for my iPhone?)
While T-Mobile's data packages don't offer truly unlimited data (the carrier will "throttle" down your data speeds after you've exceeded your monthly limit), the plans have the virtue of being relatively cheap.
For instance, smartphone users on T-Mobile pay as little as $10 a month for 200 MB of data (good for occasional web browsing and email), versus $15/month for 200 MB on AT&T.
T-Mobile also offers a 2 GB-a-month data plan for $20 (or $5 cheaper than AT&T's 2 GB/month "DataPro" plan, and $10 less than Verizon's 2 GB-a-month option), $30 a month for 5 GB (a full $20 cheaper than Verizon's 5 GB monthly data plan), and 10 GB for $60 a month (again, $20 less than the equivalent plan on Verizon).
So yes, getting the iPhone on Sprint and T-Mobile certainly sounds enticing. But will it happen … and if so, when?
For its part, Apple has yet to tip its hand on any deals with Sprint or T-Mobile—and remember, it took more than three years for the once AT&T-exclusive iPhone to make the jump to Verizon.
But with AT&T's hammerlock on the iPhone finally ended, it stands to reason that Sprint and T-Mobile will get a crack at the iPhone sooner or later—and hopefully sooner.
Would you welcome the iPhone on Sprint or T-Mobile? Or would you just as soon buy an iPhone through AT&T or Verizon?
Sources: Wired, All Things Digital