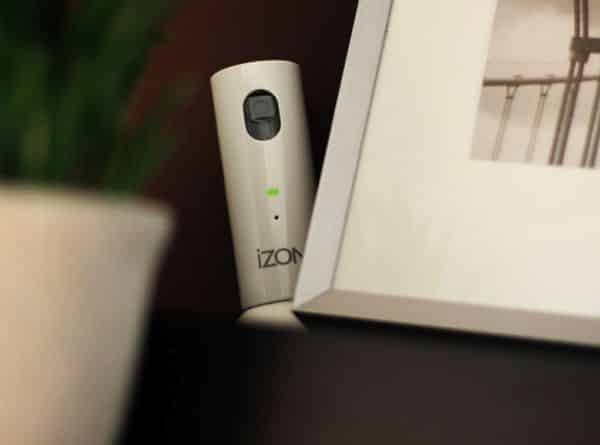 Is it a baby cam, a security cam, or a spy cam? Well, I guess that depends on how you plan on using the new iZon Remote Room Monitor, available soon for the iPhone, iPad, and iPod Touch.
Slated to land in stores this October for $130, the short, stubby camera sits on a swiveling, built-in base and connects to your home Wi-Fi network.
Just plug it in to a standard wall socket, strategically place it in your nursery, home office, or any other room you'd like to keep an eye on.
Once that's done, you can take a peek at whatever the camera sees by pulling up the free iZon app on your iPhone or iPad.
The app also lets you record video clips, which you can save on your phone or on YouTube (you can keep those YouTube clips private or share them with the world, your choice), while the camera itself will send an alert to your iPhone or iPad if it detects movement or sound.
The iZon iPhone app works over both Wi-Fi and cellular 3G networks, meaning you can keep tabs on your iZon camera wherever there's 3G coverage. The app will also connect to multiple iZon cameras at once—say, one in the den, another in the living room, and a third in the garage.
So, that's what the iZon camera does … but what will you use it for? Personally, I can see using the iZon as a baby cam, although it also might come in handy for monitoring your house while you're off globetrotting.
And yes, you could keep taps on your kids or the babysitter—although whether that counts as being prudent or merely creepy is pretty much up to you.
Looking for more iPhone tips and how-tos? Click here!
[youtube=http://www.youtube.com/watch?v=mXLGLtwYcbU&w=550]