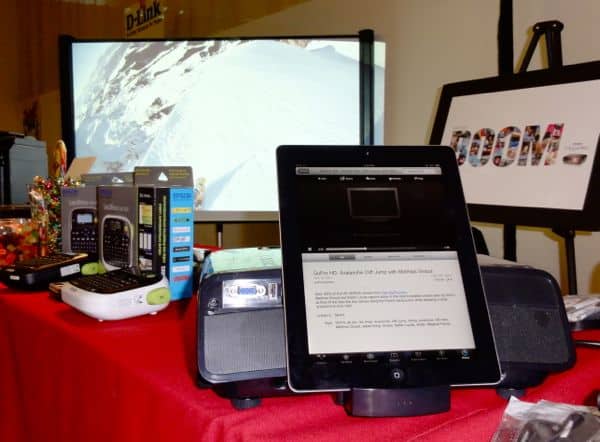 Just dock your iPhone, iPad, or iPad Touch into Epson's new video projector, and presto—you're at the movies.
The new Epson MegaPlex was on prominent display at a Manhattan trade show Wednesday night, and yes, it's impressive.
Docked to an iPad, the vacuum-sized projector managed to display a bright, HD-quality image onto an 80-inch screen, and it comes complete with a pair of built-in stereo speaker that crank out thumping (although somewhat shy of theater-quality) sound.
Both the Epson MegaPlex MG-850HD and its standard-definition sibling, the MG-50, boast VGA and HDMI video inputs for plugging in laptops, Blu-ray players, gaming consoles (like the PlayStation 3 or Xbox 360) and other video sources.
Also included: a handle for lugging the projector outside, perfect for a little makeshift drive-in action. Of course, you'll need to plug the MegaPlex into a nearby AC outlet before pressing "Play."
Very nice—but not cheap, with the MegaPlex MG-850HD selling for a steep $799, while the standard-definition MG-50 goes for $699.