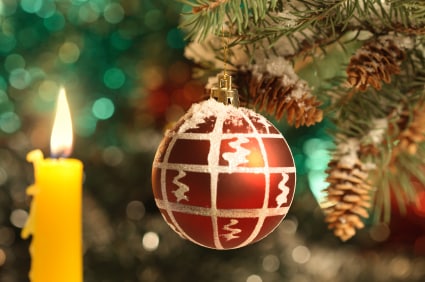 Dear Friends, Family, Colleagues, Readers, Listeners, Fans, and Supporters…
I wanted to take time out and wish you and your families all the best in this holiday season. I'm looking forward to an amazing 2012!
I also wanted to take a moment and thank everyone for your support, encouragement and (most importantly) enthusiasm for the launch of here's the thing. I've appreciated each and every one of your visits, not to mention the tweets, "likes," word of mouth, ideas, emails, user groups, and advice.
It's hard to believe here's the thing is just six months old. Since we started back in June 2011, we've published 500+ articles, launched a podcast, added a guest writer, answered hundreds of questions, filed an application for a key trademark (take that, Alec Baldwin), and launched our first major holiday gift guide. Best of all, we've developed a following—and our audience is steadily growing.
I'm proud of what we've accomplished, and we couldn't have done it without you—seriously. Thank you.
So, what's next for 2012? Look for a major redesign (to launch next month, fingers crossed), full coverage of the Consumer Electronics Show, live from Las Vegas (also next month), more podcasts, new and exciting videos—and, of course, more practical tips and advice about the gadgets you use every day.
Thank you again and Happy Holidays!
Cheers,
Ben Patterson, Founding Editor, here's the thing
Note: We'll be taking Monday, December 26 off, but we'll return Tuesday for a light week of posting before New Year's Day.