[Updated 3/8/2018] I'm sure you already know all about pinching and swiping on your iPad, but have you tried a four-finger swipe yet—or a five-finger pinch, for that matter? Zoom around your iPad apps and home screen with help from these three handy single- and multi-finger iPad gestures, no Home button required.
Don't want to tangle your fingers around any new iPad gestures? No worries. These three gestures are entirely optional, and you can toggle them on and off by tapping Settings, General, and then flipping the switch next to Gestures. Indeed, you may want to turn your iPad's Gestures setting off if your toddler has a talent for switching apps while mashing her fingers on your iPad's touchscreen.
So, what can these three handy iPad gestures do for you?
Let's start with…
1. Swipe up to view all your open apps
Want to switch between iPad apps without double-clicking the Home button? Easy.
Starting from the very bottom of the screen, swipe about halfway up the display with a single fingertip, and presto! You should now be looking at all your open iOS apps, plus the iOS Control Center controls on the right.
Swipe back and forth to view all the apps you have open, tap an app to open it, or flick an app off the screen to close it.
Bonus tip
You can reveal the iPad's app dock at any time, even within an app, by quickly flicking up from the bottom of the screen.
2. Swipe left or right to switch from one app to another
Next, let's try cycling through all your open apps with a simple swipe, no multitasking display required.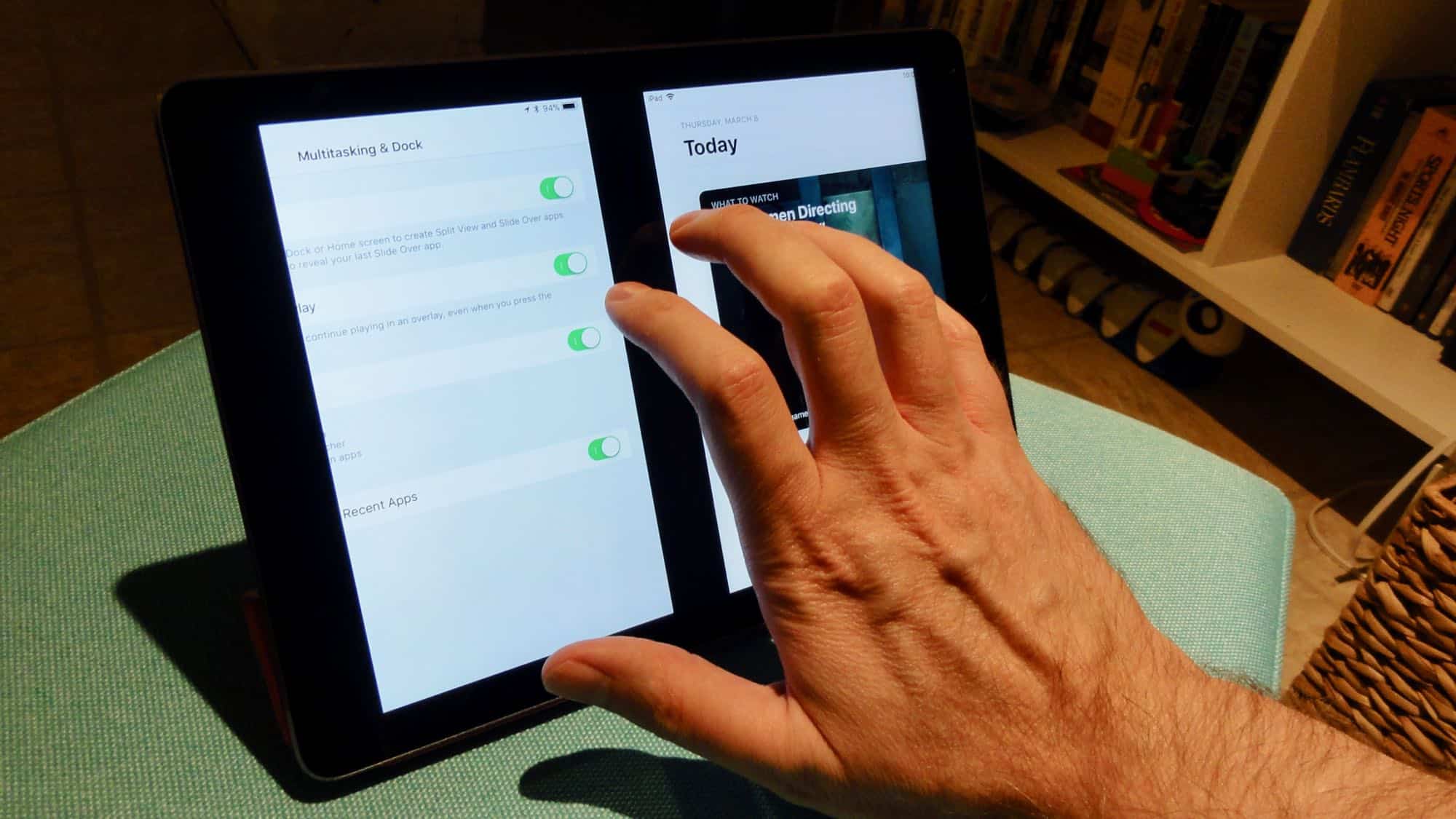 Make a claw with four or five fingers, then swipe from left to right—or right to left, your choice.
When you do, the current app you have open will slide off the screen, to be smoothly replaced by the next one in line.
3. Pinch your way home
You're never more than a tap away from the iPad's home screen thanks to the ever-present Home button.
But if you've been longing for a new way Home—or if, say, the Home key is hidden or inaccessible for one reason or another—here's a nifty gesture to try.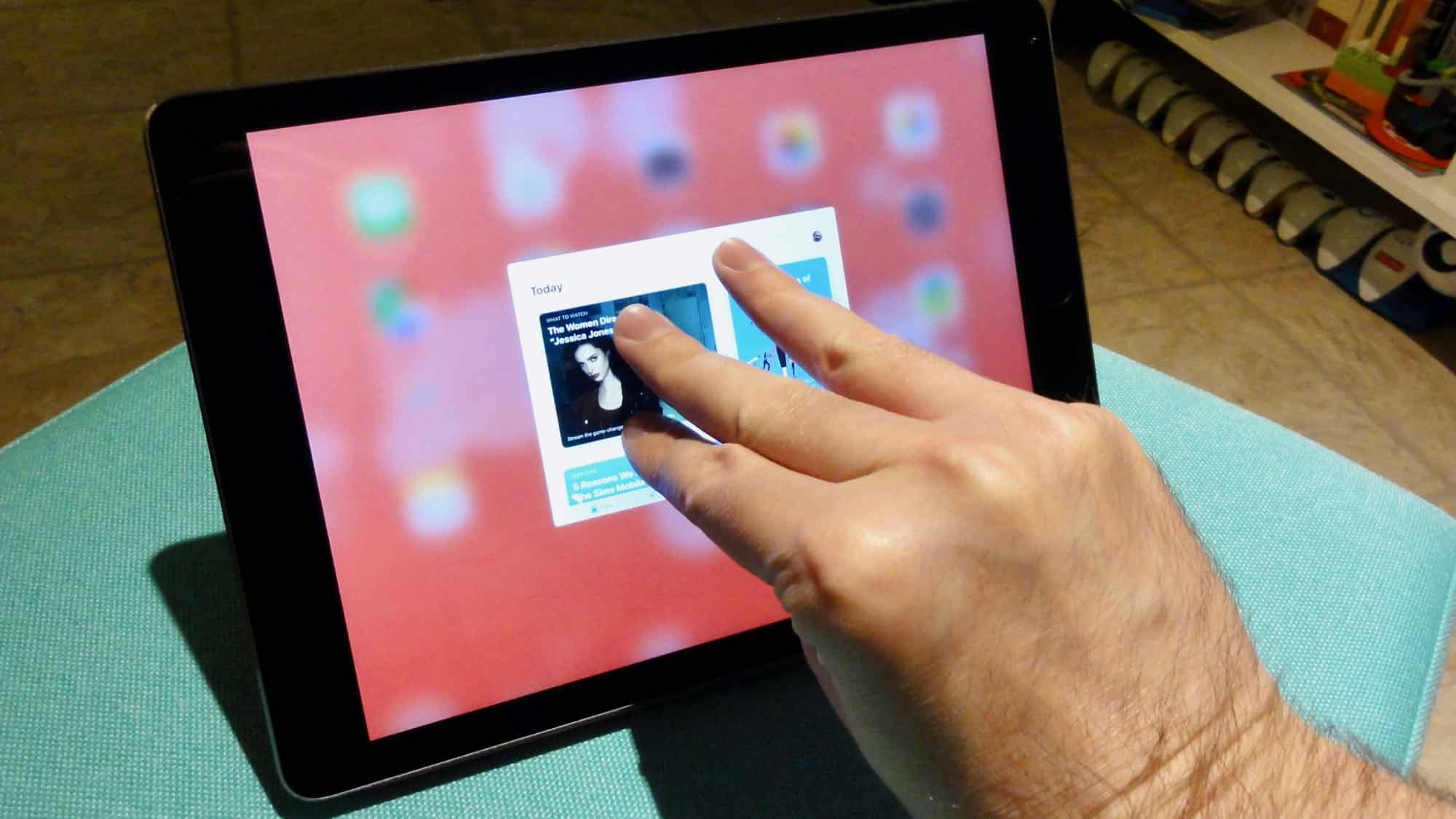 Place or or five fingertips on the iPad display, then "pinch" them together.
Zip! The app you were just using will shrink into nothingness, and the home screen will fly back into place. Neat.
Looking for more handy iPad tips? Check out this huge list from TechRadar.
Note: This revised and expanded article was first published in October 2011, and it's now been updated to account for the new features in iOS 11.