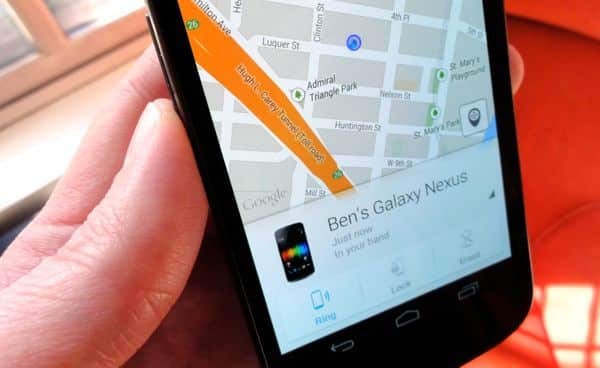 Just a few weeks ago, I told you about a new, web-based Google feature that lets you track a lost Android phone, à la "Find my iPhone" for iOS.
Android Device Manager does a great job of zeroing in on a missing Android phone or tablet, but until recently, it only worked in a desktop web browser—meaning that if your Android tablet disappeared in (say) a hotel lobby or in the back of a cab, you couldn't track it down until you got access to a PC or a laptop.
Well, good news: it looks like the phone- and tablet-tracking Android Device Manager just went mobile, perfect for using one Android device to find another while you're out and about.
Read on for the details, start with…
What it's called:
Android Device Manager (Download from Google Play)
What it costs:
Free
What it does:
Displays the whereabouts of an Android phone or tablet that's lost, stolen, or otherwise gone AWOL.
How you use it:
Just install the app, sign in with your Google account credentials, and boom—the locations of any Android devices registered with your Google ID will appear on a map, all thanks to the magic of GPS (and provided your various handsets have Location Services turned on).
Top features:
Can sound the ringer of a lost phone, remotely lock a missing device, or wipe the memory of a phone/tablet that appears to be gone for good. Just select your missing device and tap Ring, Lock, or Erase.
Who it's for:
Anyone who wants to track their (multiple) Android devices while they're on the go.
Who it's not for:
If you only have one Android handset, you're better off sticking with the web-based Android Device Manager—after all, if you lose your phone, you won't have access to the Device Manager mobile app.
Looking for more Android tips? Click here!