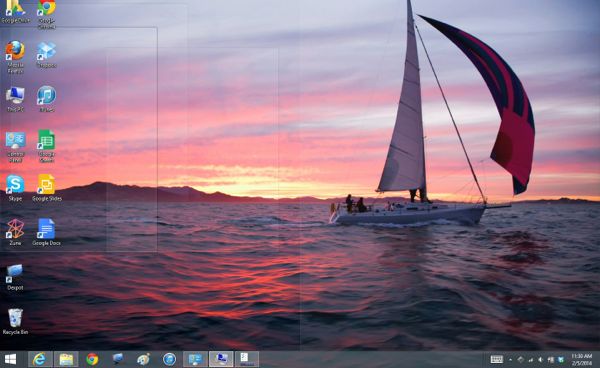 Want to take a quick look at the files, folders and icons sitting on your Windows desktop, all without having to minimize all your open windows? If so, here's a neat trick.
Try this: just slide your mouse pointer to the very end of the Windows taskbar (for most users, that means the bottom-right corner of the screen, unless you've moved the taskbar elsewhere), then let it sit there for a second.
When you do, all the open windows on your desktop will turn transparent as glass, exposing your bare Windows desktop.
All done? Just move your mouse away from the end of the taskbar, and your open windows will return to normal. Neat.
Now, what if you actually do want to minimize all your open windows? No problem: just right-click the taskbar and select "Show the desktop," or press the WINDOWS key + M.
Note: If the Aero Peek feature isn't working for you, it might not be activated. Right-click the Windows taskbar, select "Properties," and make sure that the "Use Aero Peek to preview the desktop" setting is checked.