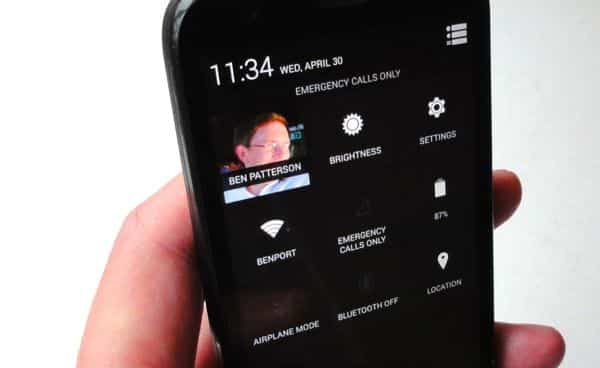 Wish there were a faster way to switch your Android phone to "airplane mode," toggle Bluetooth on and off, crank up your screen brightness, or tweak your Wi-Fi settings?
Well, you could always pin a shortcut to the main Settings app for Android to your home screen (just tap and hold the Settings icon from the Applications screen, then drag it onto and home screen you like), but there's actually an easier, more elegant way.
The secret: sliding open the Notifications windows (swipe down from the top of the screen), then tapping the "Quick Settings" button in the top-right corner of the display.
Once there, you'll see a series of jumbo-sized buttons that'll give you one-tap access to some of the most important settings on your Android phone.
For example, you can tap a button to turn airplane mode on or off, while the Brightness button will give quick access to the on-screen brightness slider.
The Quick Settings buttons also let you check and manage your data and battery usage, while the new Location button lets you jump to your location settings (such as the ability to toggle your phone's location "services" on and off).
Last but not least, you can sneak a peek at your Google profile by tapping the button with your name and photo (assuming you've uploaded one to your Google account.
Bonus tip
Want an even faster way to your Quick Settings? You can skip the Notifications window by swiping down from the top of the screen with two fingers rather than just one.
Click here for more Android tips!