No need to dig through the junk drawer to find a flashlight or a tape measure. In just a few taps, you can turn your iPhone into a variety of everyday household tools, from a ruler or a level to a magnifying glass or even a compass.
How to turn your iPhone into a magnifying glass
Having trouble reading the tiny text on, say, a medicine bottle or a cereal box? I know the feeling. Luckily, there's a handy iPhone feature that'll give your squinting eyes a break.
Tap Settings, General, Accessibility, Magnifier, then flip on the Magnifier switch. Now, just triple-click the Home button, aim your iPhone's camera lens, and behold the the magnified image on the screen. Use the slider control to boost or reduce the magnification, tap the flash button for some extra light, or tap the shutter release to take a snapshot. All done? Press the Home button to exit.
How to turn your iPhone into a compass
Go west—or north, or east, or south, all with the help of a nifty iOS app that's already sitting on your iPhone.
All you have to do is open the Compass app (if you can't find it, keep swiping from left to right on your home screen until the search bar appears). When you do, a digital compass will appear on the screen, complete with your current bearing (based on whatever direction the top of your iPhone is pointing in), as well as your elevation, latitude and longitude.
How to turn your iPhone into a level
Want to make sure that shelf you just installed is perfectly flat? If you'd rather not dig a level out of your toolbox, your iPhone can do the job.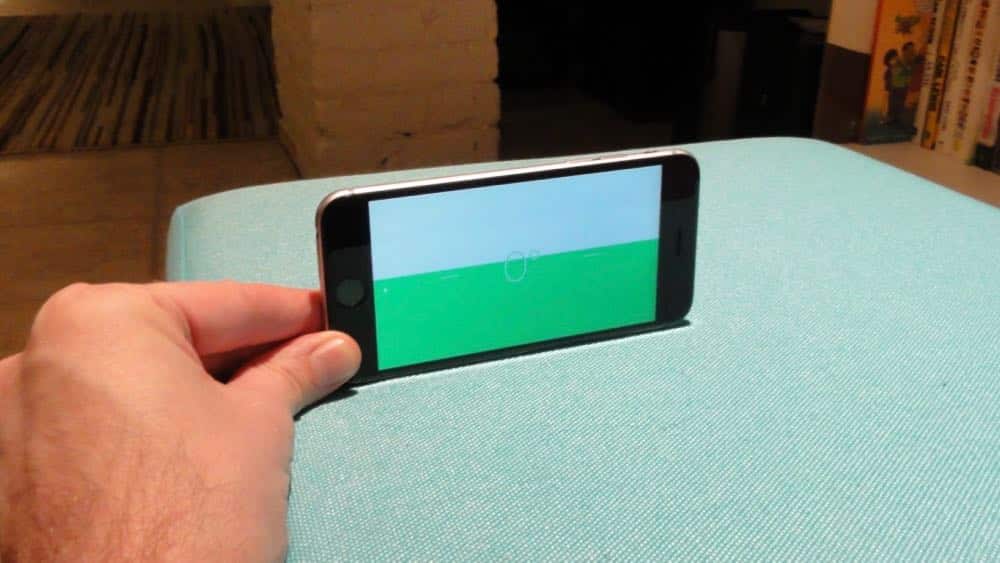 Head back to the Compass app, swipe the screen from right to left to reveal the level screen, then set the edge of your iPhone on a flat surface. If the surface is level, the bottom half of the screen should turn green, and the angle measurement in the middle should read zero degrees. You can also set your iPhone down flat on its back to see a surface is level in all directions.
How to turn your iPhone into a flashlight
Whether you're trying to find your car keys at night or trying to read the menu in a dimly lit restaurant, your iPhone's camera flash makes for a convenient flashlight.
Flick up from the bottom of the screen to open the iOS Control Center, then tap the Flashlight button to light your iPhone's camera flash. To make the flashlight brighter or dimmer, press and hold the Flashlight button, then drag the slider up or down with your fingertip.
How to turn your iPhone into a tape measure
Need to measure your desk but no tape measure handy? Believe it or not, there's an easy way to turn your iPhone into a virtual tape measure.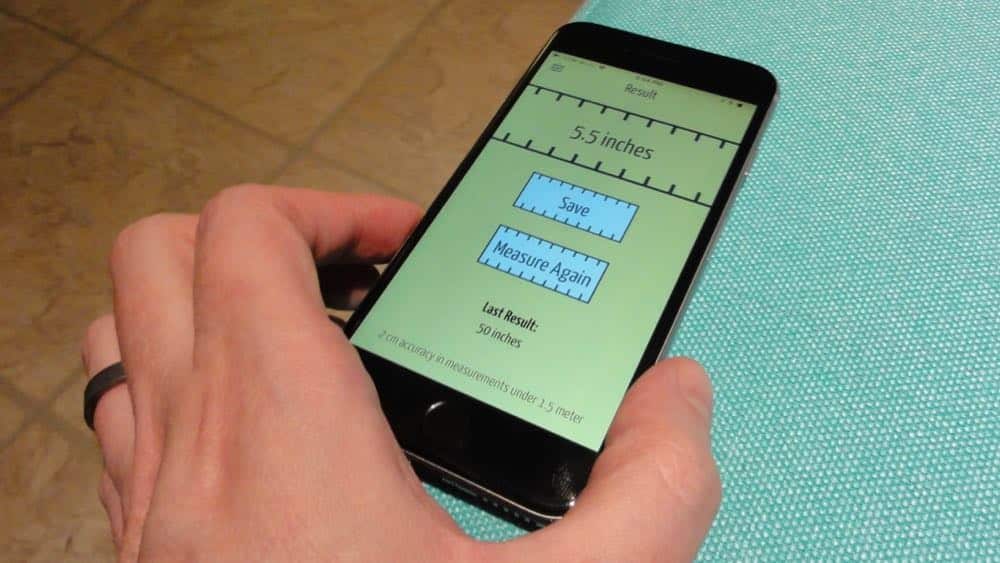 While there isn't a native Apple app that'll take measurements, there are dozens of third-party ruler and tape measure apps on the iOS App Store. Personally, I'm a fan of SizeUp ($1.99, but there's a free 30-day trial), an app that lets you measure rugs, tables, floors, and more by sliding your iPhone from one edge of the object to another.