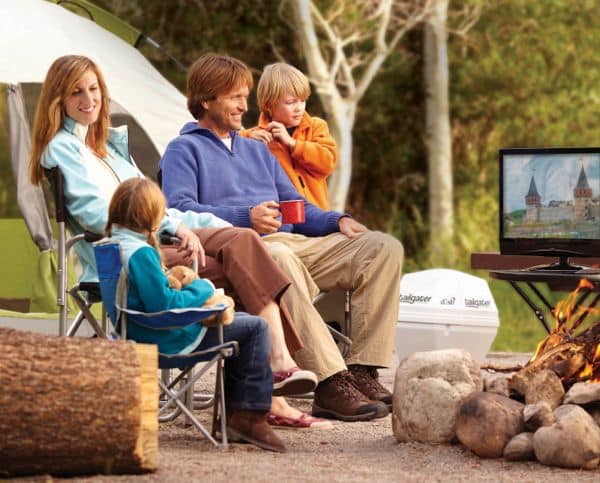 Want to take your TV with you to the big game, or the great outdoors? Well, you could always bring your smartphone or a tablet—or if you're really serious, maybe even a portable satellite dish.
The new "Tailgater" from Dish Networks could almost be mistaken for a cooler. Hidden inside, however, is a dish that will automatically lock onto the pay-TV carrier's constellation of satellites.
Of course, you'll need more than just the Tailgater to start watching HBO by the campfire.
Besides an HDTV, you'll also have to bring the Dish HD Solo Receiver box, which itself requires a power source—like, say, deer-startling generator in your RV, or a plain-old power outlet.
And yes … you'll need a Dish Network account, too.
Dish is offering the Tailgater with a bundled HD Solo receiver for $499, or you can get the Tailgater dish on its own for $350 if you already own the Solo.
[youtube=http://www.youtube.com/watch?v=1rXiekC2etw&w=550]