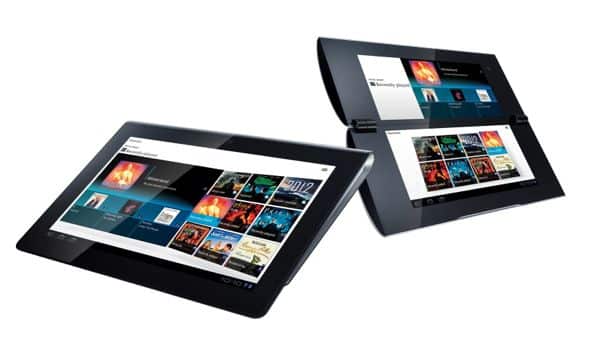 Kudos to Sony for trying something new—very new—with its upcoming Android tablets, with one that looks like a folded-over magazine while the other, dual-screen tablet boasts a hinged folio-style design.
The Sony Tablet S—that's the one with the curled edge—is slated to go on sale in September, starting at $499 for the 16GB version and $599 for the 32GB model. The book-style Tablet P, meanwhile, doesn't have a price or a release date just yet.
Both the Tablet P and the Tablet S are powered by Google's Android operating system, and they'll also come with front and rear cameras, apps for renting movies and buying songs, and support for Sony's suite of "PlayStation-certified" mobile games.
What really sets these tablets apart from the crowd, however, is how they look and feel.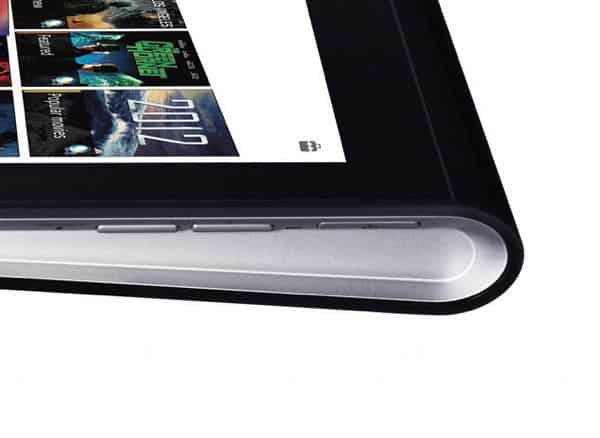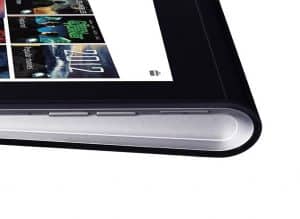 Weighing in at just 1.33 pounds (same as the iPad 2) and armed with a roomy 9.4-inch display, the Tablet S marks the first tablet I've seen with an edge that curls around and folds back on itself, making for (as Sony describes it) an "ergonomic, asymmetric" look that "feels lighter" than it is because of its off-kilter design.
Then we have the 0.83-pound Tablet P, which opens like a book to reveal its twin 5.5-inch screens—a design reminiscent of the dual-screen Kyocera Echo phone on Sprint from earlier this year.
The P's twin displays can either work together (say, to display a single web page) or separately (example: a video on one screen, with playback controls on the other), or they could make for an ace e-reader when held vertically, with facing pages on each screen.
So yes, we're talking definite head-turners here. But will the curled-over design of the Tablet S really be easier to hold than a standard flat tablet? And will the Tablet P's dual screens get old after awhile—particularly since a given Android application would have to be customized to take full advantage of the twin displays? Hmmmm.
Personally, I won't be able to answer those questions until I heft the new tablets in person. That said, it's great to see Sony thinking out of the box.