After months of anticipation, Apple finally unleashed its long-awaited update to its iOS mobile software, but anxious users trying to install the software were stymied by error messages and snail-like download speeds.
Still, the iOS 5 installation speed bumps didn't quell enthusiasm for the new iPhone 4S, which was greeted by a wave of admiring reviews; then again, many reviewers wondered whether current iPhone 4 users need to trade up, given the modest improvements in the 4S.
Also this week: dealing with the iOS "Newsstand" feature, Netflix changes its mind about relegating DVD rentals to Qwikster, and how to use voice commands on your Android phone.
Getting an error while updating your iPhone to iOS 5? Me too
It took me a good three of four tries to finally get my iPhone 4 updated to iOS 5, and I'm on my fourth try and counting for my iPad 2. Read more…
Two essential things to do before updating your iDevices to iOS 5
There are a couple housekeeping items you should take care of before updating your iPhone, iPad, or iPod Touch to the latest version of iOS. Read more…
iPhone 4S reviewers: Few "compelling reasons" to upgrade from iPhone 4
Those using an iPhone 3GS or an ever older model may definitely want to upgrade to the iPhone 4S. Those already with an iPhone 4, though, face a tougher choice. Read more…
5 things you need to know about Photo Stream
Photo Stream makes for a great way to share your latest snapshots with your iCloud-connected devices, but it also has its quirks. Read more…
10 must-have apps for your new iPhone 4S
So, got your new iPhone? Congratulations! Now all you need are some apps to go with it. Read on for the 10 iPhone apps that I use practically every day. Read more…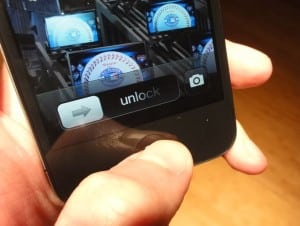 Where's the new iPhone camera shortcut in iOS 5? (reader mail)
Can't find the one-touch camera button on the lock screen of your newly updated iPhone? Well, it's there, alright, but it's well hidden. Read more…
Why can't I move the iOS 5 "Newsstand" into a folder? (reader mail)
Don't want Newsstand junking up your iPhone or iPad home screen? If so, your options are a bit limited. Read more…
Mac OS X Lion tip: How to rearrange desktop spaces in Mission Control, for real
Thanks to a new system update, you can easily reorder your virtual desktops in Mission Control, no elaborate workarounds required. Read more…
I installed iOS 5, and now I can't re-download my purchased music (reader mail)
Can't access your previously purchased items from iTunes after updating your iDevice to iOS 5? It could be a case of too many Apple IDs. Read more…
How to use voice commands on your Android phone
Siri, the voice-activated "intelligent assistant" for the iPhone 4S, may be getting all the buzz, but you can already bark commands at your Android smartphone. Read more…
Is my Mac ready for "Lion"—and is Lion ready for me? (reader mail)
There's an easy way to check if your Mac has what it takes to run "Lion," the latest update to Mac OS X. Whether Lion's ready for you is another question. Read more…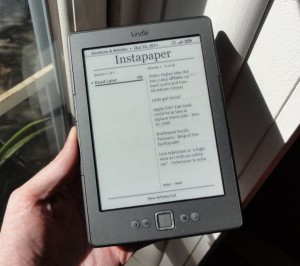 How to send articles saved with Instapaper to your Kindle
Instapaper saves and re-formats lengthy online articles for easy reading, while the Kindle is one of the best e-readers around. Can we get these two together? Read more…
Never mind about Qwikster: Netflix will keep renting DVDs
Just weeks after stunning customers with a plan that would've seen Netflix essentially splitting in two, the home video giant has made a sudden about-face. Read more…