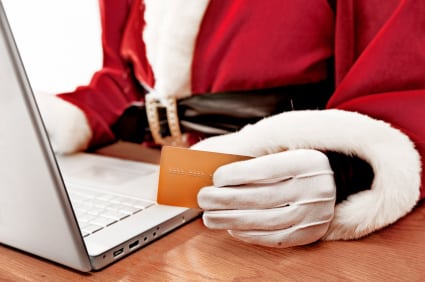 So, you missed the big holiday shipping deadlines but you've still got some Christmas shopping to do. Now what?
Well, good news: there's still time to leave something under the tree—a digital something, anyway—even if you've waited until the last yawning moment.
1. Send a gift card
What is it about unwrapping an iTunes gift card that's more fun than just getting a $20 bill? Good question. Anyway, e-tailers from Apple and Amazon to Target and Walmart offer digital gift cards that you can personalize and print out, send via email, or even post on a lucky someone's Facebook wall. Check out my list of 10-tech minded gift card ideas.
2. Gift a smartphone app
Got an iPhone or Android fanatic on your list? Why not gift them an app or two. Sending an iPhone or iPad app as a gift is easy on iTunes, and while you can't gift apps from Google's Android Market, you can always email a gift certificate for Amazon's Android appstore. Click here for the details.
3. Gift a game
If you're shopping for a video gamer, you're in luck. You can instantly send a purchased game as a gift through Steam, an online storefront that specializes in downloadable games for PCs and Macs. Another nifty option is OnLive, an innovative new service that streams high-end PC games to just about any desktop or laptop (and even some tablets) over a small software client. Or, how about this: a gift certificate for GameFly, a Netflix-like service that rents game discs for Xbox 360, PS3, and other video game consoles through the mail.
4. Give some music
You can gift individual songs, albums, or even entire box sets though iTunes or Amazon's MP3 store for instant digital delivery. Just find the tracks you want to give, and select "Gift This Album" or "Gift This Song" from the drop-down menu in the case of iTunes, or click the "Give album or song as gift" button on Amazon.