By default, flipping the switch on the side of your iPad will mute the iPad's built-in speaker. That's not all the "side switch" can do, though.
By digging into the Settings menu, you can make the iPad switch swap roles—from muting the speaker, to locking the rotation of the iPad's display.
Here's what you do:
From the iPad home screen, tap the Settings icon, then tap General.
Scroll down to the "Use Side Switch to" section, and pick an option: either "Lock Rotation," or "Mute." All set!
Now, if you picked the "Lock Rotation" option, you'll see a little padlock appear in the top-right corner of the iPad's screen. Twirl your iPad around, and the screen won't rotate—handy if you're trying to read an e-book or a digital magazine.
If you kept the "Mute" setting, the switch will work just like it did before.
Bonus tip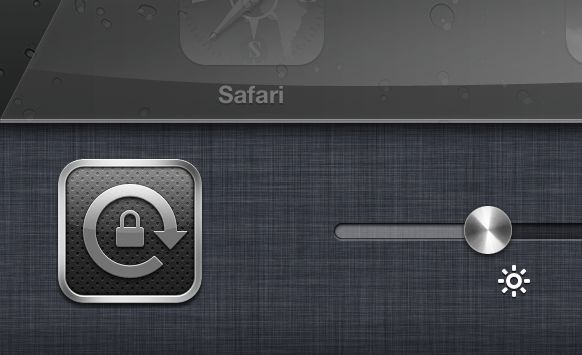 To lock the iPad's screen rotation while the side switch is set to "Mute," just double-click the Home button, swipe the icon bar at the bottom of the screen to the right, then tap the button with the circular arrow; doing so will make a padlock appear in the middle of the button.
Have the side switch set to "Lock Rotation"? In that case, you can mute the iPad's speaker by double-clicking the Home button, swipe the icon bar to the right, and tapping the button with the speaker icon.
Looking for more iPad tips? Click here!