Want to pause your iPhone's music player, skip a track, or resume a playlist, all without unlocking your phone?
Well, you can always use the iPhone's tiny headset remote (more on that in a bit), but there's also another way: straight from the iPhone lock screen.
The next time you're playing some tunes on your iPhone (or iPad, for that matter), try this: lock your handset with the sleep/wake button, then double-tap the "Home" key.
When you do, a set of music controls will appear right below the clock, complete with a play/pause button and arrows for skipping forward or back; tap and hold the arrows for fast-forward/reverse.
You'll also find a volume slider, plus an AirPlay button if your iPhone is in range of an Apple TV or another AirPlay-enabled device.
The lock-screen playback control aren't just for the iPhone's main Music app, by the way; they'll also work for many other third-party music applications, from Pandora and Slacker to Spotify and Downcast.
Bonus tip
Wait, you haven't tried the iPhone's headset remote yet? If not, you should.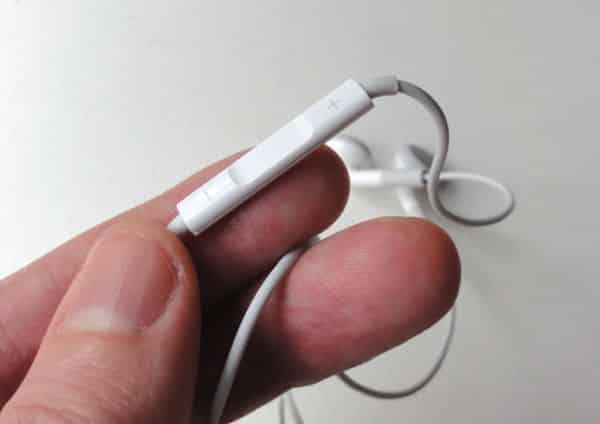 Just click the little "in-line" control once to pause your music, then once more to crank your tunes again.
You can also click once to pick up an incoming call, or double-click to skip a track.
If you have a newer pair of iPhone earbuds, you can control the volume by pressing the "+" and "-" buttons.
Looking for more iPhone tips? Click here!