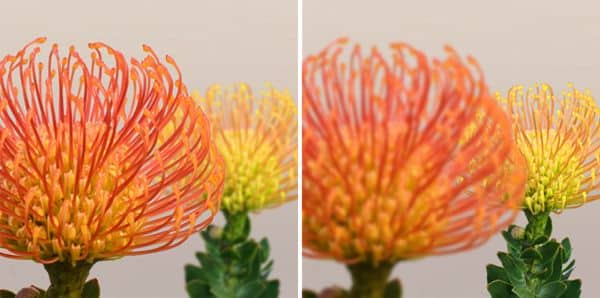 You thought you snapped the perfect picture, but when you finally check the photos in your camera roll, you wince—yep, out of focus, again.
Well, a tiny California start-up that's not all that far away from Google's Mountain View headquarters is promising a new, pocket-sized point-and-shoot camera that will let you "shoot first, focus later," as the company puts it.
In what's being hyped as "the biggest change to photography since the transition from film to digital," Lytro Inc. says its (supposedly) revolutionary camera—complete with a "light field" sensor that captures every light ray in any given scene—will be on sale before the year is out.
What's so impressive about the promised camera isn't a simple auto-focus feature, which is already available in most point-and-shoot cameras and smartphones.
Instead, Lytro's "light field" camera will take photos that you can re-focus after they've been shot.
In other words, once you've loaded your camera roll onto your PC, you'll be able to view the pictures you took, select any given point—say, your kids in the foreground, the statue towering behind them, or even the ice-cream vendor who'd peeking around the side of the frame—to re-focus the image on that exact location.
Instead of telling you more, though, I'll just show you. See the picture below? Use your mouse and click the baby in the foreground, then the mom in the background—you'll get the picture.
Nifty, right? (You can click on more test snapshots here.)
Snapshots from the Lytro camera can also be quickly coverted to 3-D images, the company promises. The "light field" technology will also improve image quality in low-light situations, meaning less blur in your night shots.
If you're curious as to how it all works, Lytro has a complete breakdown on the science involved right here. In a nutshell, though, the company's "light field" camera uses a combination of software and a series of tiny lenses behind the main lens to capture the "light travelling in every direction through every point in space" of a scene—not the the light pointing directly at the camera.
Pretty amazing—assuming it all works, of course. Lytro execs tell All Things Digital that its "reasonably priced," pocket-sized camera will arrive in stores this year. Whether Lytro can deliver on its grand promises, though, remains to be seen.
So, what do you think: Would you snap up a "shoot first, focus later" camera?
Sources: Lytro, Inc.; All Things Digital