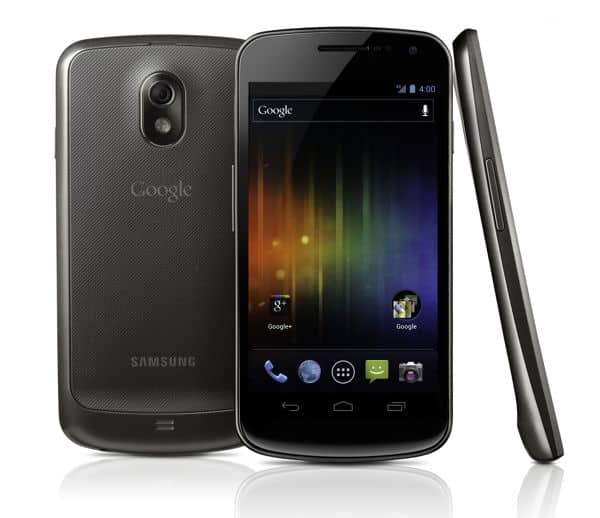 Apple's big iOS 5 software update arrived barely a week ago, and now we have Google trumpeting the next version of its own mobile platform: Android 4.0, a.k.a. "Ice Cream Sandwich."
Just like iOS 5, version 4.0 of Android packs in hundreds of new features, ranging from a new typeface for the home screen to a novel way of unlocking your handset: with your face, rather than your fingertips.
Also, you know the four main hardware buttons: Home, Back, Menu, and Search? Well, you can kiss 'em goodbye.
Google has posted an exhaustive list of everything that's new in Ice Cream Sandwich, but for now, I'll just cover the 10 things you need to know about the update, starting with…
1. It'll land in November
We only have a month to wait before Android 4.0 arrives, and it'll make its first appearance on the Samsung-made Galaxy Nexus, a sleek new handset with a huge, 4.65-inch display (versus the iPhone's 3.5-inch screen) with a resolution of 720p—in other words, we're talking a true HD-quality display, a first for a smarpthone.
2. Yep, it's named after a dessert
The clever engineers at Google have given every version of Android a dessert-themed code-name. Android 2.3, for example, was "Gingerbread," Android 3.0 was "Honeycomb," and now Android 4.0 is "Ice Cream Sandwich"—and yes, the code names are in alphabetical order.
3. Current Android 2.3 "Gingerbread" phones may get the "Ice Cream Sandwich" update too, but not all at once
Tap Applications, Settings, "About this phone," and "Software information" on your Android phone; if it reads "2.3" or higher under "Android version," then your phone is (according to Engadget) eligible for the Android 4.0 update.
That said, don't expect to unwrap "Ice Cream Sandwich" for your "Gingerbread"-powered phone right away. The new update must be customized for each individual Android phone, and there are dozens of makes and models—meaning you'll have to wait your turn. Also, there's no telling when—or even if—your particular Android smartphone will get the update. Frustrating, I know.
4. It'll boast a radically revamped user interface
Up until now, the tablet and smartphone versions of the Android software were different animals. Starting with Android 4.0, though, they'll be one and the same, meaning that Androind smartphones will be getting many of the snazzy features that Android tablet users have been enjoying for months
Among the new features for smartphones: a multitasking bar for quickly switching between applications; a new notification center that lets you play music and dismiss individual alerts; and a custom "Action Bar" that lets you control the functions of specific apps.
Android users should also expect a new screen font tailored for high-resoltion displays, interactive widgets that you can install your various home screens (when will the iPhone get home-screen widgets, I wonder?), and the ability to create folders for your apps by dragging one app on top of another (yep, sounds familiar).
5. No more hardware buttons
Every Android phone up to this point has had a quartet of physical buttons just below the screen: Home, Menu, Back, and Search. "Ice Cream Sandwich" eliminates those buttons, replacing them with three on-screen "soft" buttons: Back, Home, and Recent Apps.
It's an approach that goes beyond Apple's minimalist, single "Home" button design—and personally, I'm not sure how I feel about it. Google's "Honeycomb"-powered tablets have already ditched the hardware buttons, by the way.
6. You can unlock your phone with your face
Using the facial recognition technology that's already available in many digital cameras, "Ice Cream Sandwich" devices will let you unlock your handset merely by pointing the phone's front-facing lens at your smiling mug. (You can also stick with a tried-and-true pass code, if you wish.)
Clever, no question, but what if you're wearing sunglasses, or if you're having a bad hair day? Again, it'll be interesting to see the new face-unlock feature in action.
7. You'll be able to take screenshots
Amazingly, "Ice Cream Sandwich" will mark the first version of Android to let you take a quick screenshot of your phone's display with a single click. Up until now, there's been no easy (or even official) way to take a screenshot on an Android phone.
8. You can send quick text messages to callers straight from the lock screen
Android phones have long had the ability to fire off short, canned text messages (like, "I'll get right back to you") to callers at the same time that you dismiss an incoming call. With Android 4.0, though, you'll be able to dismiss a call and simultaneously send a text directly from the lock screen. Nice.
9. You'll be able to morph the faces of people in your videos, in real time
"Ice Cream Sandwich" comes with series of new photo-editing features, such as cropping, picture rotating, red-eye reduction, and even the ability to take panoramic shots.
But the most interesting (and spookiest, if you ask me) new photo feature is "Live Effects," which lets you morph the faces of the people in your video clips—think gigantic eyes, massive grins, grossly over-sized noses, you name it. Freaky.
10. You can set hard limits for data use
Here's a welcome feature, given the strict data plans that many of the big carriers have been rolling out over the past year: the ability to set a "hard" cap for your 3G or 4G data use. In other words, your "Ice Cream Sandwich" phone can cut you off before your handset gobbles up too much data, perfect for preventing you from creeping over your monthly data allowance and incurring an overage fee.
So, got questions about Android 4.0? Let me know!