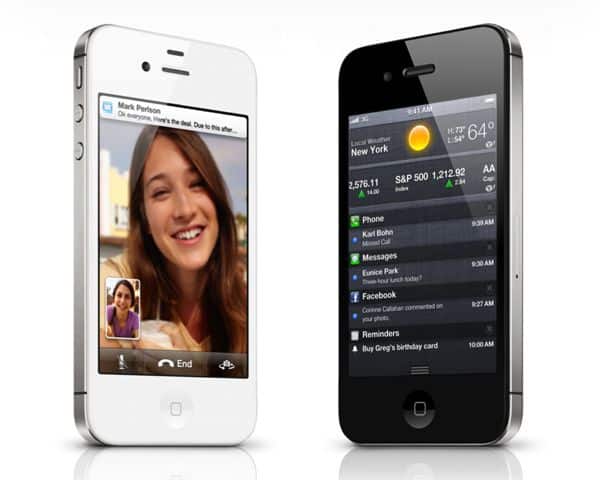 Some of the hottest new features on the new iPhone 4S—including revamped on-screen notifications, one-touch access to the camera, wireless phone syncing, and in-the-cloud iTunes—are also coming to an iPhone 4 or 3GS near you, free of charge.
Both iOS, the new system software for the iPhone, iPad, and iPod Touch, and iCloud, Apple's ambitious new service for sharing photos, contacts, calendars, and music between your various Macs and iOS devices, are set to launch Oct. 12.
They're both free (well, with a few key exceptions) and they each promise to transform your iPhone—yes, including your old one, as long as we're talking an iPhone 4 or 3GS. (Unfortunately, iOS 5 won't work on the original iPhone or the iPhone 3G.)
You can check all the details about iOS 5 and iCloud right here and here, but I've drummed up a quick list of the top 5 features that I'm most looking forward to, starting with…
1. Improved notifications
Ever get annoyed by the iPhone's pop-alerts for calendar events or incoming text messages—you know, the ones that interrupt whatever you're doing?
Well, with iOS 5 comes a complete (and very Android-like) revamp of the iPhone's alert system, including new, more subtle notifications that will appear at the top of the screen without bringing everything else to a crashing halt. You'll also be able to see all your alerts ground in a new notification center (above), as well as swipe open a specific alert from the iPhone's "lock" screen. Long overdue.
2. One-touch camera access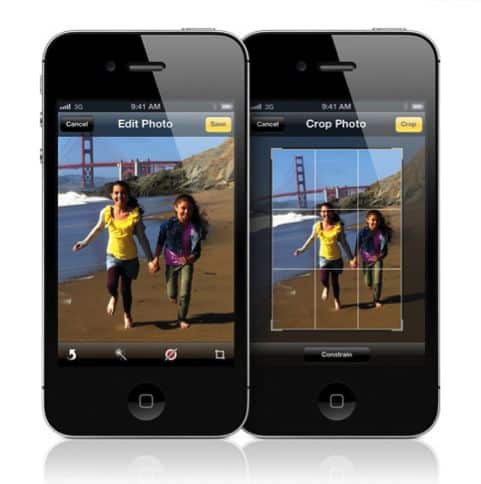 You're strolling along in the park with your family when all of a sudden … look, a rainbow! You whip out your iPhone to snap a photo, but by the time you've swiped open the lock screen and fired up the camera application, the gorgeous stripes of color have melted back into the sky.
With the new iOS software, though, comes the ability to turn on the iPhone's camera directly from the lock screen—no need to swipe your way to an application or even enter a password. (Apple claims your iPhone will remain secure even with the one-touch camera access.)
The new camera app will also add grid lines in the viewfinder for composing your photos, along with photo cropping, red-eye reduction, and—even better—the option to turn the iPhone's volume key into a shutter release.
3. Over-the-air syncing, no wires needed
That's right: no more having to connect your iPhone to your Mac with a sync cable to back up your contacts, calendars, and application data; instead, it'll all happen wirelessly though iCloud, whenever your iPhone is charging.
You'll also be able to install new iOS updates without wires, as well as set up an iPhone without ever touching a PC or Mac. Nice.
4. Your photos, in the cloud

Thanks to a new feature called Photo Stream, all the photos in your iPhone's camera roll will be automatically synced to the iCloud service, where they'll stay for up to 30 days—more than enough time to transfer them to a PC or Mac for permanent storage.
And yes, you'll be able to access your Photo Stream from any of your other iDevices, which means you can instantly view the photos you snapped on your iPhone as a slideshow on your iPad, no photo-shuffling required.
5. Your music, in the cloud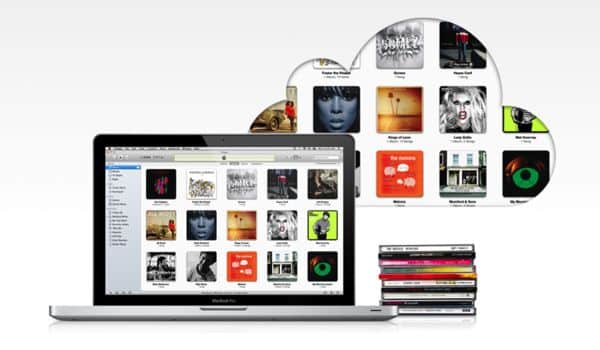 Want to play any track in your iTunes library without bringing your entire digital collection with you? If so, check out iTunes Match, an iCloud feature that will scan your iTunes library and "match" your songs with high-quality versions from its digital warehouse of 20 million tracks. You'll also be able to upload songs manually if iTunes can't find a match.
Once you're all set, you'll be able to download or stream your music on your iPhone anytime, anywhere—or at least, anywhere you have a 3G or Wi-Fi connection.
Yes, iTunes Match (which won't go live until "late October," Apple says) is perhaps one of the most compelling features in iCloud—but it'll cost you, to the tune of $25 a year. (Click here for learn more about what's free in iCloud, and what isn't.)