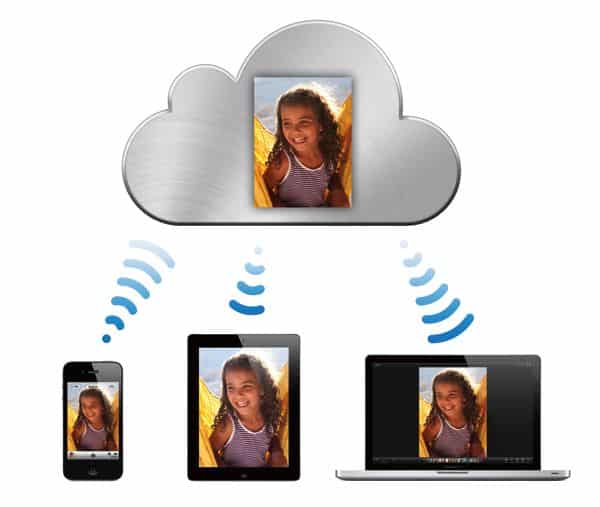 We've been hearing chatter for weeks about Apple's plans for the "cloud," and now we finally have the official details. So, what is "iCloud," exactly—what will it do, when will it arrive, and more importantly, how much will it cost?
What is "iCloud," anyway?
The best way to think of "iCloud" is (as Apple's Steve Jobs puts it) as a digital hub for your email, calendars, photos, music, and apps.
Up until now, the so-called digital hub for Mac users has been … well, your Mac, meaning that you've had to connect your iPhone and or iPad to your Mac desktop or laptop to share your tunes, snapshots, contacts, and calendar events between devices.
Now, the idea is that instead of your Mac being your primary repository for your digital goodies, you'll use iCloud instead.
Wait—what is an iCloud, and where is it exactly?
Well, iCloud is what we call a "cloud-based" service (you can read up on what the "cloud" is right here) powered by a giant array of servers, all stored in a series of massive warehouses. But the actual location of Apple's new server "farm" doesn't really matter; what does matter is that iCloud is like a giant digital locker that you can access from any of your Macs, iPhones, or iPads, so long as you have an Internet connection.
So, what good will that do me?
The beauty of a cloud-based system like iCloud is that you'll be able to instantly share your music, snapshots, calendars, and other documents from your iPhone to, say, your iPad or your Mac, all without having to connect your iPhone to iTunes with a physical cable and pressing the "sync" button.
But doesn't Apple already have a service, called MobileMe, that lets you wirelessly share calendars, contacts, email and photos?
Yep—but MobileMe costs (or used to cost, anyway) $99 a year. As of now, Apple says, MobileMe is essentially no more, and iCloud will be free (or mostly free, at least—more on that in a moment).
How about a rundown of the main features we can expect from iCloud?
You bet, starting with…
Email, calendars, and contact sharing: As with the old MobileMe service, your email, calendar events, and contacts—including new entries and any changes—will be shared instantly across your various Apple devices, except iCloud will do it all for free rather than $99 a year.
Apps and iBooks: If you buy an application or an e-book from Apple's iBookstore on one device, you'll be able to download it to any other Mac device under your Apple account, no iTunes syncing needed.
Photos: As it stands now, any snapshots you take on your iPhone stay on your iPhone until you sync it with iTunes, or manually share a photo on your ($99-a-year) MobileMe account or via email. With iCloud, your iPhone seamlessly syncs any new snapshots you take with your online iCloud account, which in turn "pushes" those photos down to your Macs, iPads, and other iPhones—no wires (or thought) required. The only catch is that your iCloud account will only store your photos for up to 30 days; after that, you'll need to store your snapshots on a physical device.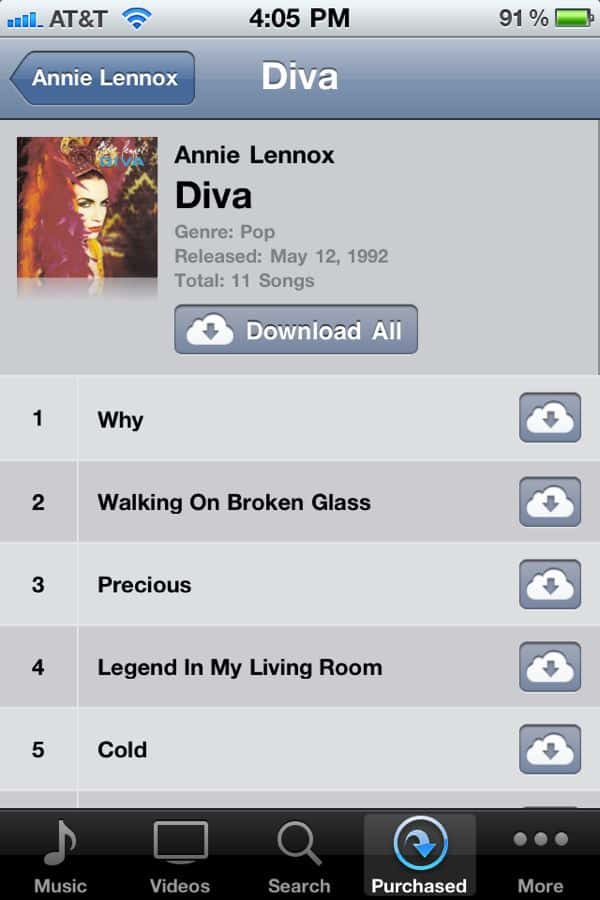 OK, but what about music? Weren't there rumors that the iCloud would stream my entire music collection?
Yes, but it turns out the rumors were only partly true. Instead of streaming your music on demand, iCloud will let you re-download any music your bought from iTunes directly to any of your devices. (In the past, Apple wouldn't let iTunes customers re-download any purchased songs at all, except under special circumstances).
What about that "scan and match" feature you blogged about earlier—the one where iTunes scans your hard drive and "matches" all your music in the iCloud?
Yes, and it's called "iTunes Match"—but it will cost you. For $25 a year, you'll be able to access up to 20,000 songs that iTunes has "scanned and matched" (get the skinny on "scanning and matching" right here) from your digital music library—including tunes that you "ripped" from a CD or … ah, otherwise acquired from others.
You won't be able to stream those songs on-demand, but you will be able to download them to, say, your iPhone or iPad from anywhere, as long as you have an Internet connection.
That may sound like a handy feature at first blush, but looked at another way, you're essentially paying $25 a year for the convenience of downloading songs that you already own.
When will iCloud be available?
The "iTunes in the cloud" part of iCloud is actually available right now on your iPhone or iPad, as long as you have version 4.3 of the iOS software installed. Just tap the iTunes icon, then tap the "Purchased" tab at the bottom of the screen; from there, select a purchased song you'd like to download and tap the little "cloud" icon.
Also available now: the ability to download already purchased apps and e-books to any of your Apple devices. (For iBooks, fire up the iBook app and tap the "Purchased" app along the bottom; for apps, open the App Store application, tap Updates, and then tap Purchased.)
The other new iCloud features—including the auto-syncing "photo stream" and "iTunes Match"—won't launch until the fall, when a major new version of the iPhone, iPad, and iPod Touch system software—iOS 5—is slated to arrive. (Get the scoop on iOS 5 right here.)
I still have questions about iCloud!
No problem—just leave your questions in the comments below, or send them to me directly. I'll have more answers as soon as I can jot them down.