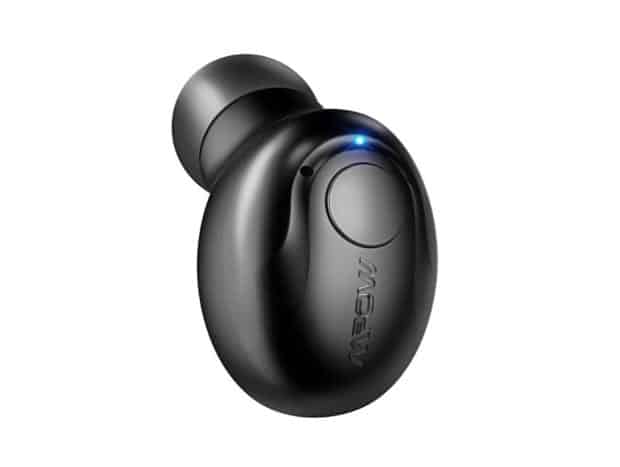 Want to take wireless calls while listening for traffic or the office buzz? A Bluetooth earbud might be just the ticket, and this popular model is half-off.
On sale for $17 (53% off), the Mpow Wireless Earbud weighs a mere three grams and comes with a trio of removable earplugs for a snug fit. Boasting six hours of talk time, the Mpow earbud will pair with your iPhone or Android phone via Bluetooth from up to 33 feet away. And here's a clever trick: you can charge the earbud by snapping it onto a magnetic USB charging stick (two are included in the box).
Check out the Mpow Wireless Earbud on Amazon!
If you buy something through our Deals posts, we may earn some money. Thanks for the support! Also, keep in mind that the best deals sell out quickly, discount codes eventually expire, and sale prices may change without notice.