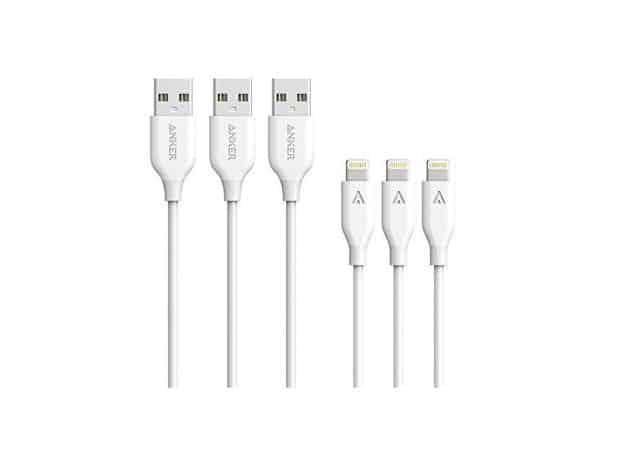 Yes, Apple's three-foot Lightning charging cables for iPhone and iPad are ridiculously overpriced at $20 each. That said, opting for a dirt-cheap but cheaply-made alternative isn't much of a bargain, either.
The good news is that The Wirecutter's top pick for a replacement Lightning cable—the "fast" and "sturdy" Anker PowerLine—is currently on sale. For now, you can snap up a three-pack of Anker's three-foot PowerLine Lightning cables for $20, which is half-off the regular price and a whole lot cheaper than a single Apple cable for $20.
Check out the Anker PowerLine Lightning cable 3-pack at Amazon!
More: The Wirecutter review
If you buy something through our Deals posts, we may earn some money. Thanks for the support!