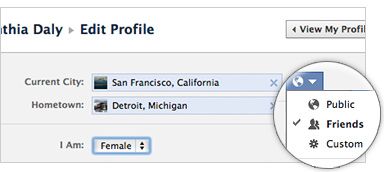 Starting in just a few days, you won't have to go digging deep into Facebook's confusing privacy center to hide the name of your home town, block someone from tagging you in a photo, or check how the rest of Facebook sees your profile.
The wide-ranging changes to Facebook's privacy controls should land on your profile within the next few days, according to a Facebook blog post—and yes, they're for the better.
Among the coming changes: a new setting that will let you review any photo tags before they hit your Facebook wall—or anyone's wall, for that matter. The new "profile review" feature includes both photos taken by others in which you've been tagged, as well as your own photos that someone wants to tag.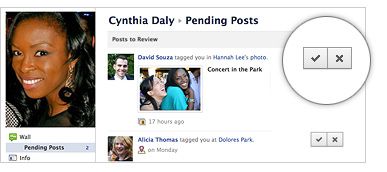 Also coming soon: "in-line" privacy controls that will sit right next to your Facebook posts and any personal information (like your current city, hometime, birthday, or address) in your profile. Rather than having to dig through several pages of privacy controls, the new "in-line" controls will let you decide who sees what with a simple pull-down menu, right there on your profile information page.
The new sharing drop-down menu will also make an appearance next to all your Facebook updates—a handy feature in case you decide, on second thought, that you'd rather not share that snapshot of your dog with the entire world.
I'm also glad to see that the "Preview Profile As…" button, which lets you see how others view your Facebook profile, has been moved from yanked from deep within Facebook's privacy settings to the top of your profile page.
You can find every last detail of the coming Facebook privacy changes right here, and in general, they're looking good. Indeed, Facebook seems to be taking a page from Google's new Google+ social network, which beat Facebook to the punch with its transparent, easy-to-use sharing settings.
So, what do you think of Facebook's new privacy controls?