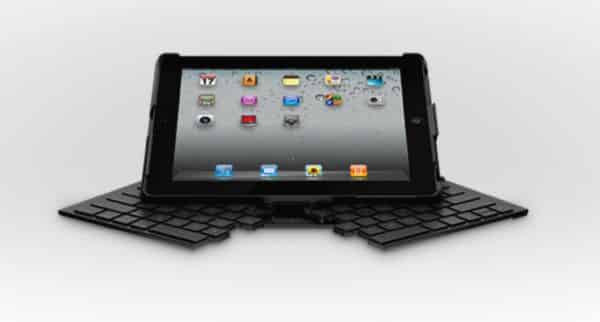 Logitech's new, honest-to-goodness keyboard for the iPad 2 promises the best of both worlds: a full-size physical keyboard that fits into an iPad-size case.
What's the secret behind Logitech's Bluetooth-enabled keyboard? It splits down the middle, allowing both halves to swivel around and slide into the snap-on case—which doubles as an iPad stand, by the way.
That's a nice alternative to folio-style iPad cases with shrunken-down keyboards; then again, the Logitech fold-up keyboard (which I've yet to see in person) does appear to add a fair amount of bulk to the iPad 2's svelte profile.
And then there's the price tag: $129. Ouch.