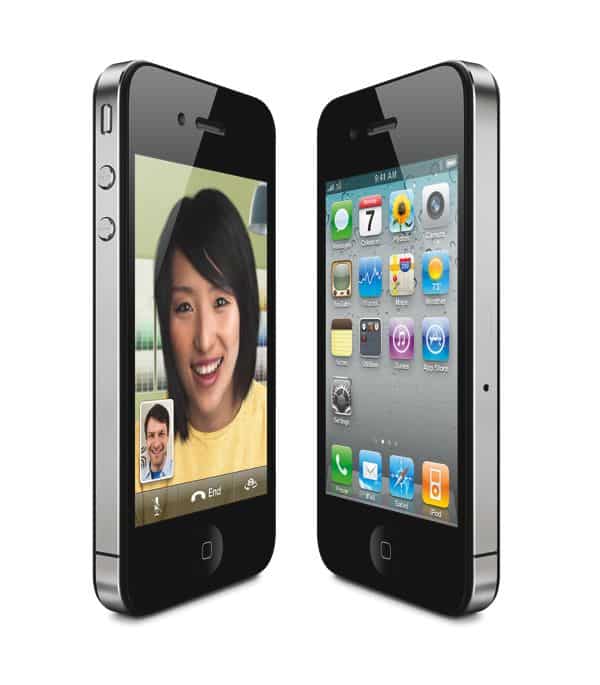 Looks like we're finally going to get a glimpse at the new iPhone—or iPhones—next week.
Apple just sent out a slew of invitations for a press event at its Cupertino, Calif. campus on Oct. 4, with the headline "Let's talk iPhone" printed on the message, Ars Technica reports.
Speculation on Apple's long-awaited follow-up to the iPhone 4 has run the gamut in the past weeks and months. Some are predicting a "radical" revamp complete with a slimmer shell and a larger screen, while others believe the new iPhone will look pretty much the same as the old one, except with a faster processor and a sharper camera.
There's even been chatter than we'll see two new iPhones: a redesigned iPhone 5 and a cheaper, speedier, and familiar-looking iPhone "4S."
Also expected during next week's event: a launch date for iCloud, Apple's new cloud-based service that will let iPhone users wirelessly share contacts, calendars, photos, and music with all their other Apple devices.
The wait for the next-generation iPhone has been a particularly long one; indeed, it's been 15 months since Steve Jobs unveiled the iPhone 4. For the past few years, Apple has introduced new iPhones on a regular 12-month schedule.
Of course, Google's competing Android smartphone platform has been going full-steam-ahead during the lengthy wait, with the latest turbo-charged Android handsets—the Samsung Galaxy S II and the HTC Amaze 4G, each of which boast jumbo screens and blisteringly fast processors—taking the spotlight just this past Tuesday.
So, what are you hoping to see in the next iPhone? A bigger screen? A slimmer design? Or would you rather just hang onto the iPhone you have?